LA Galaxy fans were treated to some fireworks to end the calendar year with the announcement of two beloved team members being transferred to Liga MX. It even led to a predictable reverbreration of aftershocks within MLS critiques. Though the exit of Omar Gonzalez had been predicted for many months and, in light of his lowered popularity, his departure didn't create much of a stir, other than in response to the brazen Darth Vader reveal by Pachuca.
As for Juninho, fans and media were caught off-guard by the news that a stalward and steady fixture of LA's midfield, was leaving for the historically bullish but fading Tijuana who are in need of repair right now. It led to a lot of conjecture about the cause for his discontent in LA, none of which has yet been corroborated by him, but many still feel he deserved more outpouring of credit and finacial reward than he received. LA is left with a reconstruction process that will now continue into 2016 and more realistically 2017.
Yes, change is a constant in sports, but of the 11 #lagalaxy players that started the 2014 MLS Cup final, six have departed, inc. entire MF.

— Jeff Carlisle (@JeffreyCarlisle) December 24, 2015
Added to the Galaxy exodus, the earlier news of Luis Gil moving across the border, allowed the panic police to go full throttle. But these worries are far from being well-founded. A handful of transfers to Liga MX isn't a sign of a diseased league. It's the sign of participation in a global soccer market. Nor should MLS proponents doubt the relevancy and allure of Liga MX to players in the US and readily assume all players aim to move towards MLS.
It's known that scouts on both sides frequent practices and academy sessions. LA Galaxy II coach Curt Onalfo, who once played in Mexico for Tampico Madero in 1995, reportedly helped Augustin Manzo, Cruz Azul's vice-president, learn of the potential for MLS as a picking ground for quality players. The "Gringo Reinforcements" is how Mexican media packaged a 3-player transfer from MLS to Azul in 2013.
Not long after, controversy erupted in the Camilo Sanvezzo mini-drama, when he abruptly left the Vancouver Whitecaps for Querataro, resulting in a public lashing by MLS Commissioner Don Garber.
But perhaps one of the more well-known examples lies in the story of USMNT regular Paul Arriola, a Club Tijuana player from Chula Vista. His successes clearly demonstrate how someone can have both club and country in separate nations and succeed.
The vociferous Herculez Gomez whose journey has him criss-crossing the continent continually challenging the misconception that one league is 'better' than another. And no move is a magic pill for success. There are advantages to both leagues and one isn't a dead end destination because it's a case-by-case study.
Ok. Give me your thoughts on Gill, Villafaña, Gonzales, & Silva moving from MLS to Liga MX.
*I don't care which league you feel is better.

— herculez gomez (@herculezg) December 23, 2015
Though not a big money transaction, Omar Gonzalez's move to Mexico is symbolically important. As a Mexican-American and former MLS fixture, there's a pressure on him to prove this move is a worthy one. The road ahead for Omar isn't as much of an obstacle-free one as it might appear for Liga MX detractors. The 61-acre campus is a center of education, training, player development, administration, accomodations and rehabilitation. They take their football as seriously as they take their lives. Sounds nice, but far from a resort retreat. Pachuca isn't a mild-mannered, polite team. Tom Marshall of ESPN-FC expects big things from Omar and big chances to have an impact but only if he takes advantage of the opportunity to win a spot on the lineup.
"Pachuca is an attacking team and probably the most exciting side to watch on the Liga MX. Hirving Lozano, Erick Gutierrez and Rodolfo Pizarro are some of the most exciting Mexican youngsters anywhere. However, the team has struggled defensively and Omar Gonzalez will be part of the answer. He'll battle for minuntes with Aquivaldo Mosquera, Stefan Medina and Murillo, so his place isnt guaranteed." – Tom Marshall, ESPN-FC.
Unlike his guaranteed start at LA regardless of an inconsistent performance in 2015, Omar will have to maintain a level of competitiveness in Mexico, or risk being replaced without much hesitation. "He's never played professional soccer outside the United States. The Mexican game is different, and he'll be expected to improve on the ball and deal with attackers who generally have more individual skill and creativity. But he'll also need to adapt to the cultural differences in a country where soccer is everything. If Gonzalez slips, there will be no hesitation to send him to the bench for another option." – Jon Arnold, Goal.com.
Unlike his long-time teammate, Juninho, still in his prime, is expected to fit in much more readily as a Xolos. From a business standpoint, with the Juninho and Gonzalez moves, the Galaxy have likely generated close to $2.25 million in transfer fees, and as much as two-thirds of which will be in general allocation money, increasing their salary cap and flexibility in coming aquisitions.
For a player looking to increase their financial windfall, MLS is still lagging behind Liga MX on average, in spite of recent changes to player compensation rules that are adding about $37 million across the league over two seasons. Take, the 2014 Sporting Intelligence study by Nick Harris for example.
Back then the average wage in Liga MX was almost double that of MLS's, and no, we're not even yet. MLS has taken steps to give players incentive though and are actively pursuing a business model to guarantee it stays competitive. "We believe that [the extra investment] is going to give our teams the ability over the next 24 months to go out and add one, two or three additional players at a salary range of $500,000 to $1 million a year," – Dan Courtemanche, MLS.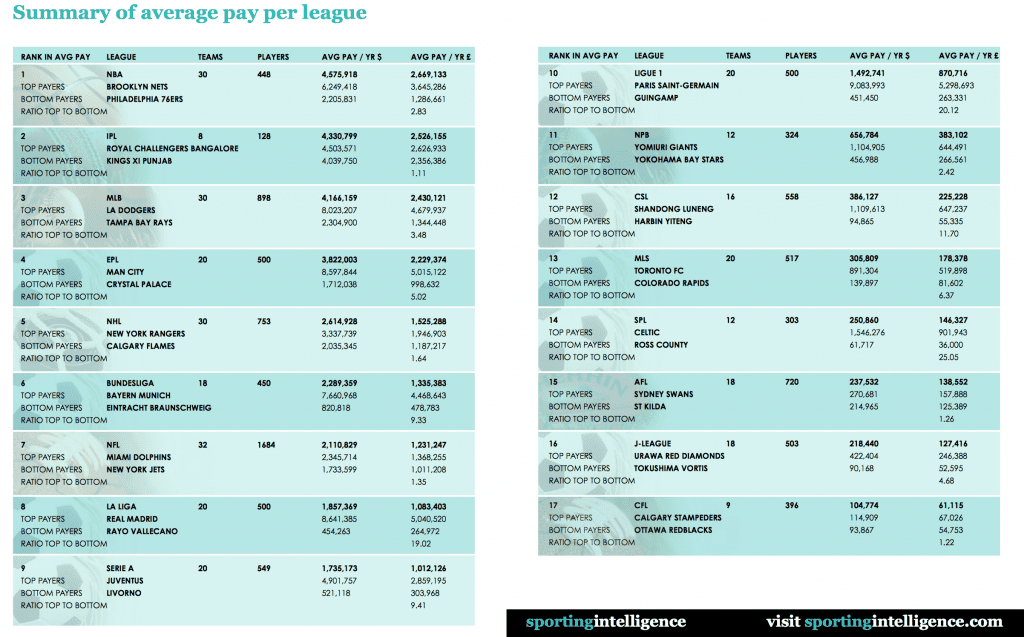 For a player looking for more time off the bench, more of a cultural journey and challenge, perhaps a move to another league is the option. Although one cannot draw perfect parallels between the career trajectory of an U-20 Arriola, and the more seasoned Juninho, Gil and Gonzalez or Gomez, there are unmistakeable common threads that mark them. So why make the move from MLS to Liga MX or vice-versa? Often enough, the risk of a move across a border is a solid business decision on both sides of the equation, not a judgement on the quality of the game. Why not try to have it all? To play for club in a different country and for country. It's nothing personal, it's just business as usual.