The LA Galaxy will finally return to StubHub Center a mere 42 days since they last played in their home stadium (Wednesday's US Open Cup victory was played at the Track & Field Stadium) and will look to face off against a talented Houston Dynamo team who just can't seem to get anything going on the road despite being well above the playoff line in the Western Conference.
In all three meetings last year, the Galaxy were victorious. Outscoring Houston 6-1 and winning by a score of 1-0 twice at StubHub Center. But 2017 is a different animal altogether.
The Dynamo (7-6-2, 23 pts), through 15 games have yet to win a single game on the road and have the second-worst road record in the league (Colorado is 0-6-0). While traveling, they've only picked up a single point through seven attempts (0-6-1 on the road). With the complete opposite being true at home (7-0-1). Because of that strong record at BBVA Compass Stadium, they sit in third place in the Western Conference and have been one of the surprises of the season. Head Coach Wilmer Cabrera and club have systemtically obtained players that have turned a league bottom feeder in 2016, into a dangerous club with a lot of talent.
Game Info: June 17, 2017 at 8 PM – StubHub Center, Carson, CA
TV Info: Unimas (Nationally Televised)
The Galaxy (5-5-3, 13 GP, 18 PTS) are also trying to turn around a frightening record. They have the league's worst home record. They've won just once on the year and have garnered just five points total from their six home games (1-3-2). And while teams like DC United have played more games at home (8 games and 8 points), the Galaxy still sit below them in the points per game.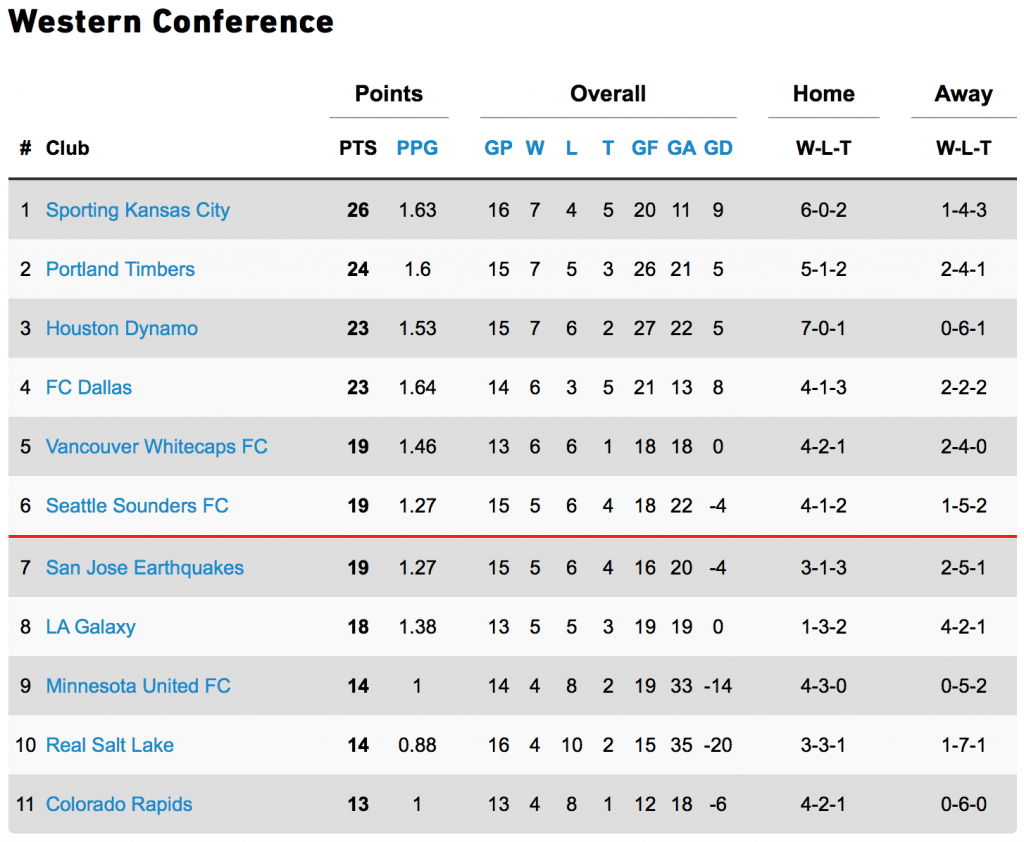 However, the Galaxy have since played four games on the road going 3-0-1. They've survived several long term injuries up to this point and are looking to re-establish themselves at home. They're unbeaten in their last six games, including two at home, and are coming off an international break that saw the team get some much-needed rest and recovery time.
But the Galaxy will be without several key starters as suspension, injuries and international duty will keep several players from participating in Saturday's matchup. Jelle Van Damme will miss this game due to yellow card accumulation, Giovani dos Santos will be away with the Mexican National Team as they get ready to play in the Confederation's Cup, and Baggio Husidic, Sebastian Lletget, Jermaine Jones, Daniel Steres and Brian Rowe will all miss this game due to injury.
Both teams come off of a midweek US Open Cup match that featured youth instead of regular starters. The Dynamo were able to squeak by North Carolina FC 3-2 in extra time, while the Galaxy took down Orange County SC 3-1. Travel and rest shouldn't be much of an issue for either team.
LA GALAXY LINEUP ISSUES
The Galaxy will look to find a replacement for Dos Santos and may look at younger options like Jack McInerney, Jack McBean, Jose Villarreal, or Ariel Lassiter – all coming off appearances in the Open Cup win. Dos Santos had been one of the most dangerous players during the road trip and his absence is going to really be felt. He's not expected to return until at least the beginning of July.
However, my money is on McInerney getting the start. He played limited minutes midweek and could have been saved specifically for this game.
In place of Van Damme, Dave Romney and Bradley Diallo will probably pair together in central defense, and Nathan Smith will more than likely reprise his role at right back. Ashley Cole will be the lone veteran on the back line and this could be an opening the Dynamo will take advantage of. The one variation to the lineup is seeing Hugo Arellano slide into the back line as he acquitted himself well in the midweek match. And it could signal a potential injury for Diallo who didn't see the field on Wednesday.
The Galaxy midfield will probably consist of Romain Alessandrini and Emmanuel Boateng on the wings with Rafa Garcia and João Pedro combining in the middle. But there are a few variations that could take shape.
Gyasi Zardes should start up top, but let's not be too surprised if Onalfo thinks about swapping him back onto the wing and decides to bring Alessandrini into the playmaker position.
Clement Diop, after dealing with injury and international duty, away with Senegal, looks to be the likely starter with Jon Kempin backing him up on the bench. But Onalfo has always been unpredictable when it comes to his goalkeepers and I'm not sure anyone would count out another start for Kempin.
DELAGARZA AND LEONARDO RETURN
The biggest draw for this game, however, won't be the soccer on the field. It will definitely be the return of AJ DeLaGarza and Leonardo to StubHub Center for the first time since moving to Houston.
DeLaGarza, a fan favorite, is sure to draw most of the attention and it's expected both players will receive a warm welcome back to their former club. But you also have to imagine both players will have something to prove against a team that either traded them or allowed them to move on. Both players should figure in the Dynamo's defense. If the trend of former players scoring on their
If the trend of players scoring on their former club continues, expect DeLaGarza and Leonardo to score three or four goals each.
MOMENTUM
For the Galaxy, it will be important to continue the momentum they earned on the road over the four-game road trip. And it will also be important to remember how to win in Carson. Having the league's worst home record is not something an MLS Cup contending team can do. That may seem too optimistic – to consider this team in any way a contender for anything more than a playoff spot right now. But with every struggle comes a chance to fulfill a turnaround. And the Galaxy, since their second half against Chicago 41 days ago, are working toward that miracle right now.
For now, fans and supporters can simply hope that after 90-minutes on Saturday, one of these "worst" teams gets a little better.
1:30 PM – Added a possible injury for Bradley Diallo to the story.