The LA Galaxy are the most valuable team in Major League Soccer, according to a recent study and article by Forbes.
The Galaxy takes the top spot in the league after seeing a 19% rise in overall value from the year before and is estimated to have a total value of $315 million on a revenue of $63 million. The club operates on a $9 million income (earnings before interest, taxes, depreciation, and amortization) according to the 2016 estimates.
The Seattle Sounders finished behind the Galaxy with a value of $295 million on a revenue of $53 million and in third place, Toronto FC had an estimated value of $280 million on a revenue of $46 million.
But it should be noted that while the Galaxy and Sounders had an operating income of $9 million and $6 million respectively, Toronto shows a loss of $9 million. A trend that has New York City FC also operating at a $9 million loss.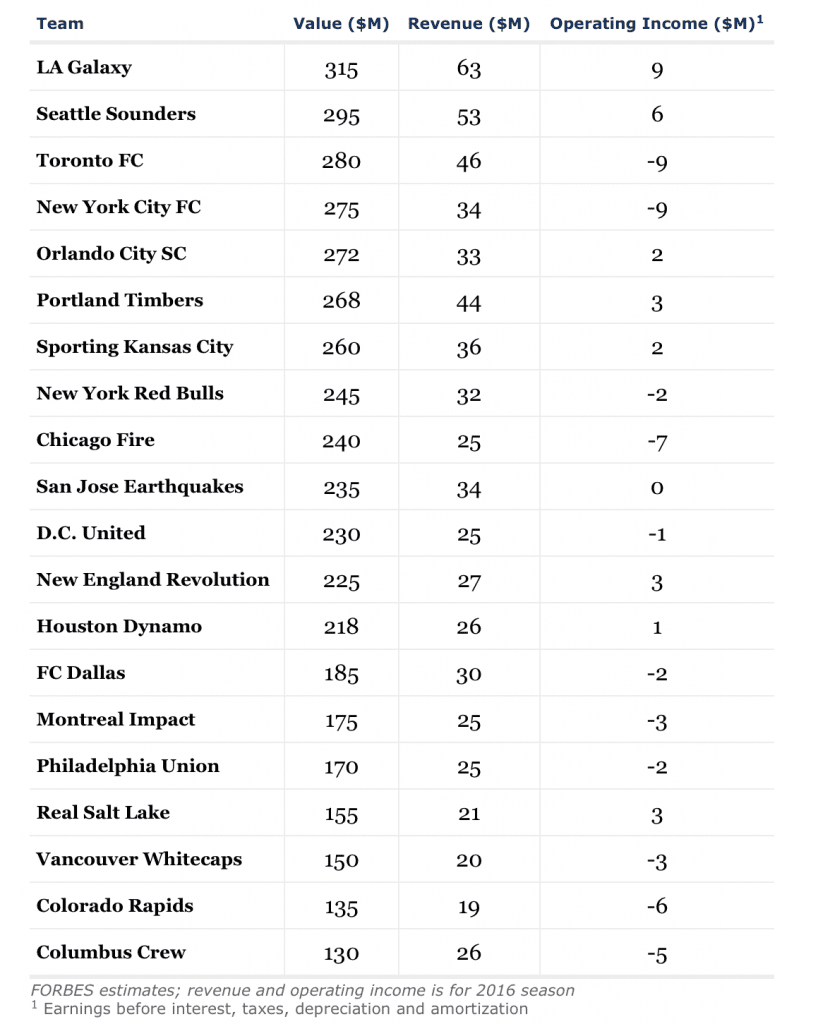 In fact, half of the 22 MLS teams show no positive operating income.
But the league's popularity continues to grow and owners are now paying upwards of $150 million just to join the league — a number that has seen an increase of 275% from just over 5 years ago.
The average MLS Franchise, according to Forbes, is now worth $223 million. That's a 20% increase from the year before.
The league has recently signed a monumental apparel extension with Adidas. The deal is worth $700 million dollars and will take them through the 2023 season. The league will average $117 million per year from this deal and each team should see a significant amount of money funneled toward the clubs.
The Galaxy, on their own, has a $5.5 million a year television deal (the best in the league) and a stadium naming rights deal worth $10 million per year. Giving them a significant yearly revenue of over $15 million in just those contracts.
There has been some criticism of the club and its spending habits as of late. Specifically that they have drastically reduced spending on player salaries. The Galaxy's base salary spending in 2015 was around $19 million. At the beginning of the 2017 season, that spending was down to just over $9.5 million. Although, the addition of Jonathan dos Santos should see that number increase by slightly over $2 million.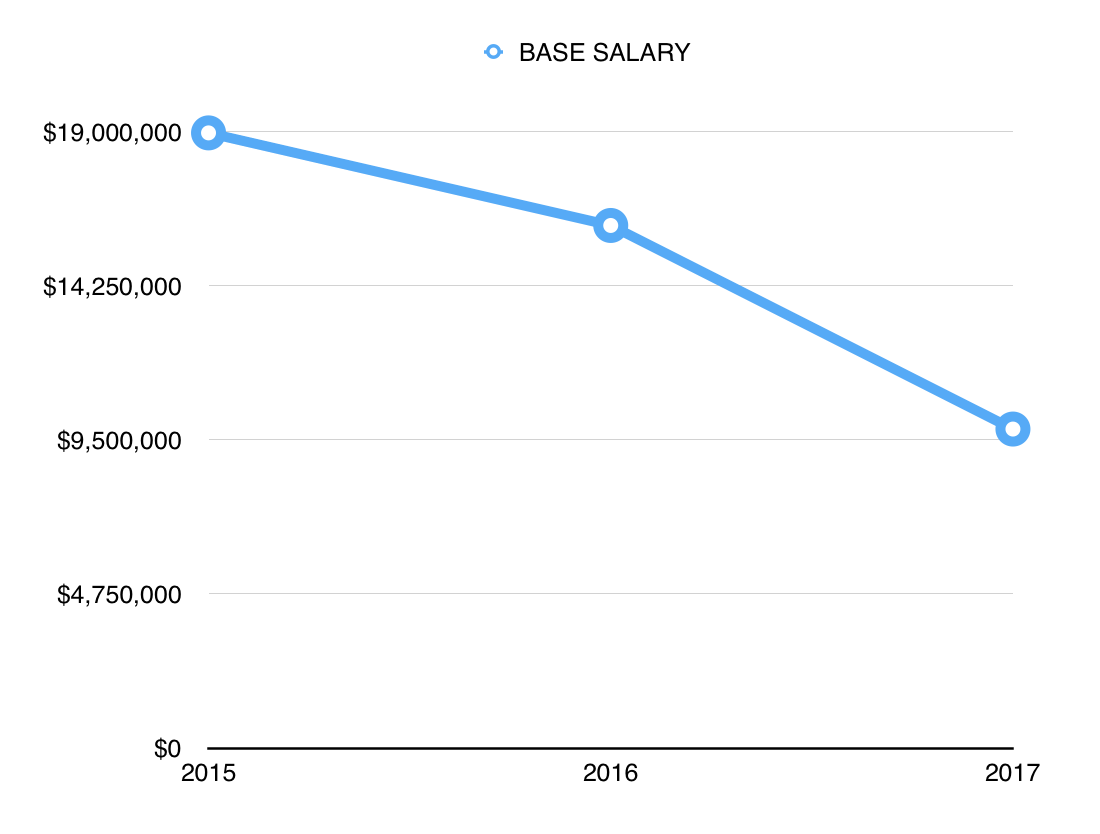 Regardless of how this season is turning out, this is a reminder that the club and its history are still major players in the league and should still be greatly influential within MLS. And though this season has been difficult to watch, the Galaxy is one of the most financially sound clubs and should be in a monetary position to right the wrongs of the season.
But bad choices cost as much, if not more, than good choices. So it will still be up to Galaxy President Chris Klein to right the ship and make the correct acquisitions going forward.
Money, at least for now, shouldn't be an excuse. In fact, it was probably never an excuse.