"The last few weeks we got some confidence," LA Galaxy midfielder Romain Alessandrini told reporters after training on Wednesday. "We lost points against DC (United) and San Jose but the last game at home was successful for us and we got a lot of confidence. We didn't concede a goal and scored four."
The Galaxy (7-7-4) will need more of that confidence as they embark on a difficult two-game stretch that will see them make back-to-back trips to the east coast starting with Saturday night's match against the New England Revolution at Gillette Stadium (July 14, 7:30 p.m.; SpectrumSportsnet, Spectrum Deportes).
The Revolution (7-4-7) enter into the match unbeaten in seven games. Their last loss coming on May 19 when they were shutout at home by the Galaxy's most recent conquest, the Columbus Crew, 1-0. Since that loss, the Revolution are 2-0-2 at home and most recently played to a scoreless draw against the Seattle Sounders. They've lost just four games all season and boast a 6-2-3 record on their home turf with their leading goalscorer Teal Bunbury (10 goals), and assist leader Diego Fagundez (6 assists) leading the way.
The Galaxy also have an unbeaten streak of their own going on. They are 2-0-3 in their last five games and have outscored their opponents 13 to 6 during that span. But the club has also dropped four points from their last three games when they had back-to-back draws against the two worst teams in the league — San Jose and DC United — after holding two-goal advantages against both.
"To get a big win like that is definitely huge, especially after the past two games when we've been up two goals and come out with ties," Galaxy midfielder Perry Kitchen said after training. "Getting three points is crucial, and going into New England is another big opportunity."
The Galaxy, on the surface at least, seem determined to learn from past mistakes. And with a focus on defense and on not conceding goals, they're cautiously eyeing a playoff spot.
"It's just focus," Kitchen reminded reporters. "It's focus at crucial times … five minutes after we score, five minutes before halftime, five minutes after halftime, the last five minutes of the game. We've been giving up goals at bad times, but I think coming off this game it's been cleaned up a bit. We have to continue to do that."
Head coach Sigi Schmid is likely to be cautious with several of the team's players as they return from injuries. Galaxy striker Ola Kamara trained all week and is likely to play after exiting last weekend's match guarding against a calf strain that had been bothering him. Midfielder Bradford Jamieson IV is also likely to be available after his hip strain looks to have calmed down. And Emmanuel Boateng also looks likely to rejoin the club this weekend after suffering an injury in the final minutes in their last US Open Cup loss.
But when it comes to playing on the Revolution's plastic turf, one big name may be sitting on the bench on Saturday. With his history of leg injuries, it's likely that Zlatan Ibrahimovic won't start this game.
In Portland, a field that uses the same field-turf as the Revolution, Ibrahimovic only played the final 18-minutes of a 1-1 draw. And that substitution pattern is most likely to play itself out against the Revolution even as Ibrahimovic leads the club in goals (11).
That would leave Kamara as a single striker, or push Chris Pontius, Alesandrini, or Boateng up into the second striker position. Giovani dos Santos is likely to reprise the playmaking role that saw him as a dangerous option in the win over the Crew, and his brother, Jonathan dos Santos will slot himself next to Kitchen on the defensive side of the ball.
And with the defense shutting out the Crew in their last game, Schmid, barring any injuries, will probably give them another crack at the Revolution without any changes.
With their tendency of attacking in a 3-5-2 formation and defending in a 4-4-2 or 5-3-2 formation, the Galaxy should have the needed flexibility to deal with Ibrahimovic's limited number of minutes in this game and with the offense clicking on all cylinders, they have the firepower to push their Eastern Conference opponent.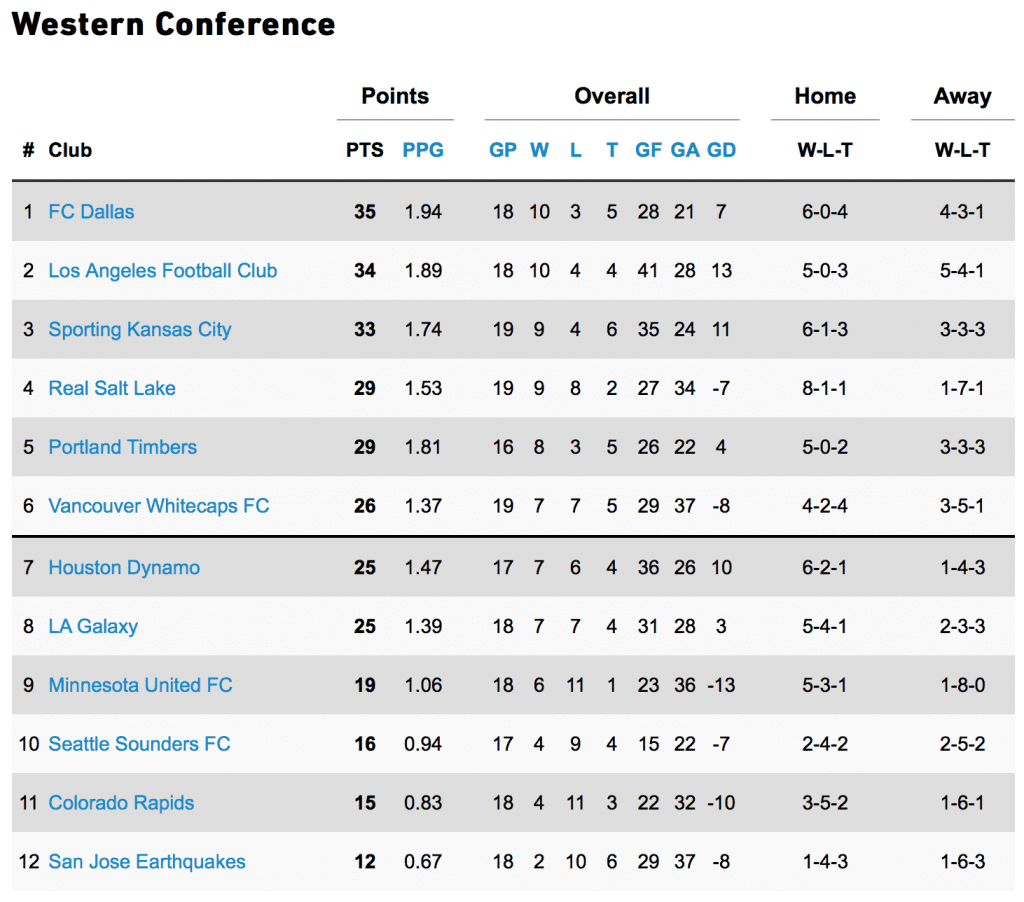 "I've always felt one of the mantras to our team is if we play well defensively we'll get a goal somewhere, somehow," Schmid said. "You have a guy like Ibra (Zlatan Ibrahimovic) out there who's always a good possibility. You got Ola (Kamara) who has shown what he can do. For us, it's playing good defense and giving our offense a chance to settle in and do their thing."
Schmid, for his part, is certainly aware of the attacking prowess of not only his club but his opponents as well. And he'll have plans in place to deal with all of their dangerous playmakers.
"They've had a good season so far," Schmid said of the Revolution. "They're pretty direct, they have a lot of attacking options. (Diego) Fagundez or (Juan) Agudelo or (Teal) Bunbury or (Kelyn) Rowe or (Krisztian) Namath. They're a team that loves to counterattack, so we've got to be aware of the counter and make sure we don't get caught."
The Galaxy defense and goalkeeper David Bingham are looking to add to their shutout numbers. With six shutouts on the season, they've now held opponents scoreless in one-third of the games in 2018. But they've also allowed two or more goals ten times this season – a stat that exemplifies the Galaxy's Jekyll and Hyde season.
But when it comes to how their feeling right now, the Galaxy are a confident bunch. And a bunch that will need to weather some long flights in the next two weeks if they're to somehow take advantage of some difficult opponents.
For Alessandrini however, the task is right in front of the team and the goal is simple – get three points.
"Now we have a long flight to Boston and we have to win," he said. "That's it. I think the defense got a lot of confidence, I think the team got a lot of confidence. Now we have to come back to the top. To do that, you have to win."
Larry Morgan contributed to the writing of this article