The LA Galaxy aren't ready to believe the hype surrounding their six-game unbeaten streak. And they certainly aren't ready to relax as they travel to the east coast to take on the Philadelphia Union at Talen Energy Park on Saturday night (4 p.m. PT; Spectrum SportsNet, Spectrum Deportes).
It's the Galaxy's second such east coast road trip in as many weeks, and if it's anything like their victory over the Revolution last week, they should expect the unexpected.
"If you want to win championships, you need to win ugly sometimes," Galaxy captain Ashley Cole told CoG after training on Tuesday." The last game was like that. We're not complaining about the results, but yeah, I think if you want to be very critical, for sure we can and should be playing better.
"But at the end of the day it's kind of a results-based sport," Cole continued. "Whether you're playing the majors and not winning, people judge you on winning. It is ugly at the moment but we're winning and climbing the table, which is what we want to do."
The Galaxy (8-7-4) sit in sixth place in the Western Conference — a playoff position — and have gone 5-1-3 in their last eight games. They've won back-to-back games for just the second time all season, and are looking to have their first three-game win streak since 2017.
But their opponent, the Union (7-9-3), aren't likely to give up the fight for three points at home and are coming off a 1-0 win over Orlando City — a win in which they played a full first team lineup — on Wednesday night to advance to the semi-finals of the US Open Cup. The Union's last league game, however, was back on July 11 when they traveled on the road to beat the Chicago fire 4-3.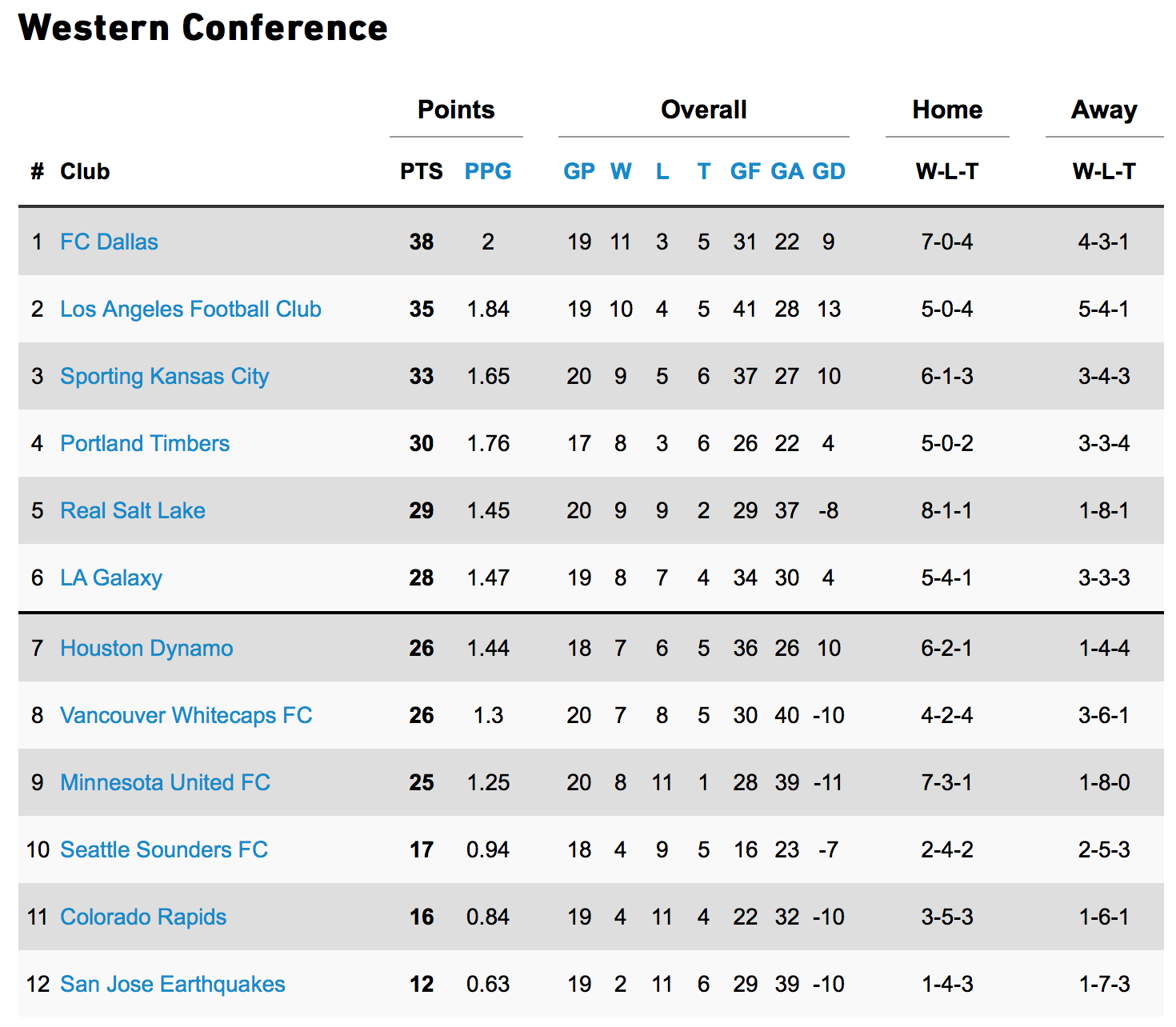 The Union will be relying on strong midfield play from leading goalscorer and Designated Player Borek Dockal. The Czech no. 10 has scored five goals on the year and also leads the team in assists with six. Add in the talents of Alejandro Bedoya and it's quick to understand why the Union have been finding intermittent success during the season.
They currently sit in seventh place in the very competitive Eastern Conference and sit at 15th overall in the Supporters' Shield race.
The Galaxy will also have their leading scorer back on the team sheet as Zlatan Ibrahimovic will return from his self-exile after skipping last weekend's win over the New England Revolution due to the playing surface at Gillette Stadium (turf). That game saw the Galaxy get two goals from midfielder Chris Pontius and one more from defender Dave Romney with both the game-tying goal and the game-winning goal coming in stoppage time.
But the trip to New England also took some key players off the field for Galaxy. Perry Kitchen will be suspended due to yellow card accumulation and Cole will miss after receiving two yellow cards in the match.
It's expected that Romney will shift over to fill Cole's left wing-back position and that Servando Carrasco will take over for Kitchen. That leaves Tomas Hilliard-Arce to fill in at right back.
Romain Alessandrini could be pushed back to a sub role as his heavy minutes on turf last weekend might give Schmid the opportunity to rest him. That means that Pontius will likely start with Jonathan and Giovani dos Santos in the midfield.
The Union won't just be battling the Galaxy's players on Saturday night, they'll also be fighting against history. They've only managed a single win in ten meetings between the two clubs, and have never beaten the Galaxy in the four games played at home. The Galaxy have outscored the Union 22-9 and hold a 6-1-3 record against their eastern foes (2-0-2 in Philadelphia).
Last year, the two underwhelming sides finished their match at StubHub Center with a 0-0 scoreline.
"I'm not disappointed with how we're playing," Galaxy head coach Sigi Schmid explained after training. "We're realizing and we're recognizing what works for us. Every team is a little bit different, and right now, with the personnel we have, I think the team is realizing this is effective for us and makes us dangerous."
Chief among those effective pieces is Pontius who carries a seven-game streak of either scoring a goal or providing an assist. He's scored five goals on the season while adding in four assists in just 952 minutes of play since being acquired as a free agent this offseason after two years with the Union.
"I knew we picked up a good player," Schmid said of Pontius. "I knew we picked up a guy who was versatile, who could play center forward when we needed it, which he's done a couple of times. He scored a very good goal against Portland up there, he can play right wing, he can play left wing and he's just a good pro. If it's his turn to start, he's ready to start. If he has to come off the bench he's ready to come off the bench. He's a good teammate and somebody you know you can rely on."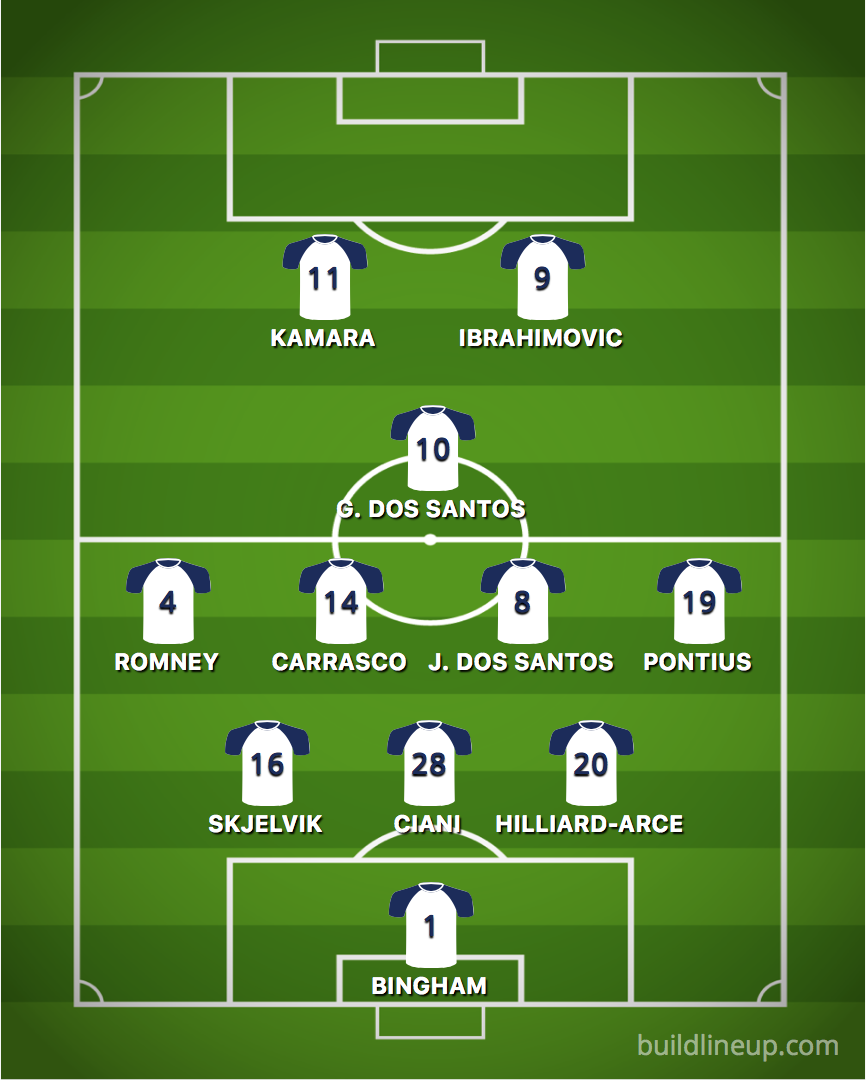 The Galaxy will have many different thoughts on their mind as they play this weekend. And with another game on Thursday of next week — the second ever kickoff of the El Tráfico at LAFC — the club might see some minutes conserved as heavy legs could be a detriment just down the road.
But with the Galaxy in a playoff position for the first time since week nine of the season, and with confidence much higher — even if everyone admits that the results can be misleading — this looks like the perfect time to capitalize on a Union side that put a lot of effort into staying alive in the Open Cup earlier in the week.
And no one in the organization is going to keep themselves from building off an "ugly" win. Even if it did hide defensive mistakes and lackluster possession play. No, the task is simple: keep getting points and keep climbing the table.
And the Union provide the perfect opportunity for that.
"We've had kind of tricky away games, different surfaces," Cole confessed. "I'm not making excuses, but we came out of that last game very happy (laughs). It was ugly, but now it's about picking up points. What we did was not as we planned, but at the end of the day we came away with a victory."
"As a group we know we can do better," He continued. "… now we're just happy to keep picking up points. This is kind of the important part of the season, and it's just about winning now."
Larry Morgan contributed to this story.