"I'm trying to think of all the years if I've ever had a team that has taken as many goals," LA Galaxy head coach Sigi Schmid wondered to reporters after a brief training session on Monday. "I don't think so," he concluded.
In fact, the 40 goals conceded, the 15th fewest in the Major League Soccer in 2018, is also more than six of the last nine seasons' total goals allowed for the club. With only 2012's 47 goals, 2015's 46 goals and 2017's 67 goals still standing in their way of repeating as the worst defense in franchise history.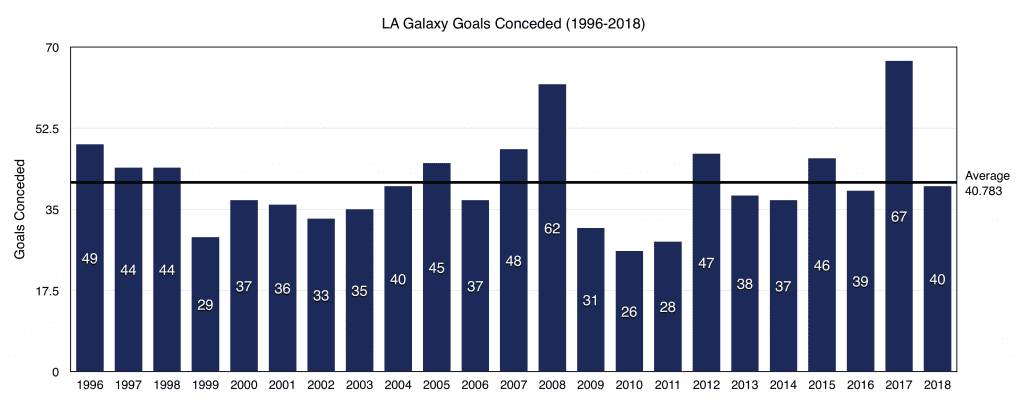 And that's a big concern for the club, even when the Galaxy are hosting the Colorado Rapids on a rare Tuesday night game at StubHub Center (7:30 p.m.; SpectrumSN, Spectrum Deportes).
The Galaxy (10-8-6) are coming off two disappointing results in their last two matches. With Saturday's draw against Minnesota United the most recent, but also a 2-1 loss in Colorado just 10 days earlier. A loss that snapped the Galaxy's 9-game unbeaten streak and set the stage for the club to gain only a single point from two very winnable games.
The Rapids (6-12-5) on the other hand, are riding a two-game winning streak that started by beating the Galaxy and are looking to improve their disastrous 1-7-2 record on the road. And with new addition midfielder Kellyn Acosta, the Rapids seemed to have hit their stride. Acosta has two goals and two assists in just three games with the Rapids since being traded by FC Dallas. One of those goals came in the win over the Galaxy on August 4.
But with a defense prone to errors, and the Rapids already aware of the back line weaknesses, it won't be an easy game to get a win from. Despite the fact, the Rapids currently sit just four spots from the basement of the league.
"We have to be solid defensively," Schmid continued. "I think we have to be a little tougher still at times. I think some of our defenders need to be more aggressive. Not in a bad way where they're fouling people, but in a way that they're just using their body more. I think we need a little bit of that."
And Schmid is quick to point out that defensive mistakes encapsulate much more than just the defenders and the goalkeeper. "It's not just repetitive mistakes," he said. "When we lost in Colorado we put ourselves in defensive problems because we didn't hold onto the ball — because we gave the ball away. So sometimes people blame the defense for that. But it's really that we didn't play well offensively. That's what hurt us defensively."
The Galaxy's offense, known for playing direct and finding leading goal scorer Zlatan Ibrahimovic inside the box where he can muscle smaller defenders around, will be without two of their more important pieces against the Rapids.
Romain Alessandrini and Giovani dos Santos both picked up injuries in the draw with Minnesota and both are expected to miss out on Tuesday's game — neither player trained with the club on Monday. Alessandrini was scheduled for an MRI to look at his right leg injury on Monday and dos Santos suffered a left leg strain, with his long-term status up in the air.
"Well, obviously, those guys are quality players and they're DP's and you don't replace DP's that easily," Schmid confessed. "But we have other players on our team that are ready to play and they've got to step in play and do the business. We're in the final third of our season and we've got to take care of getting the needed points and especially getting the points at home."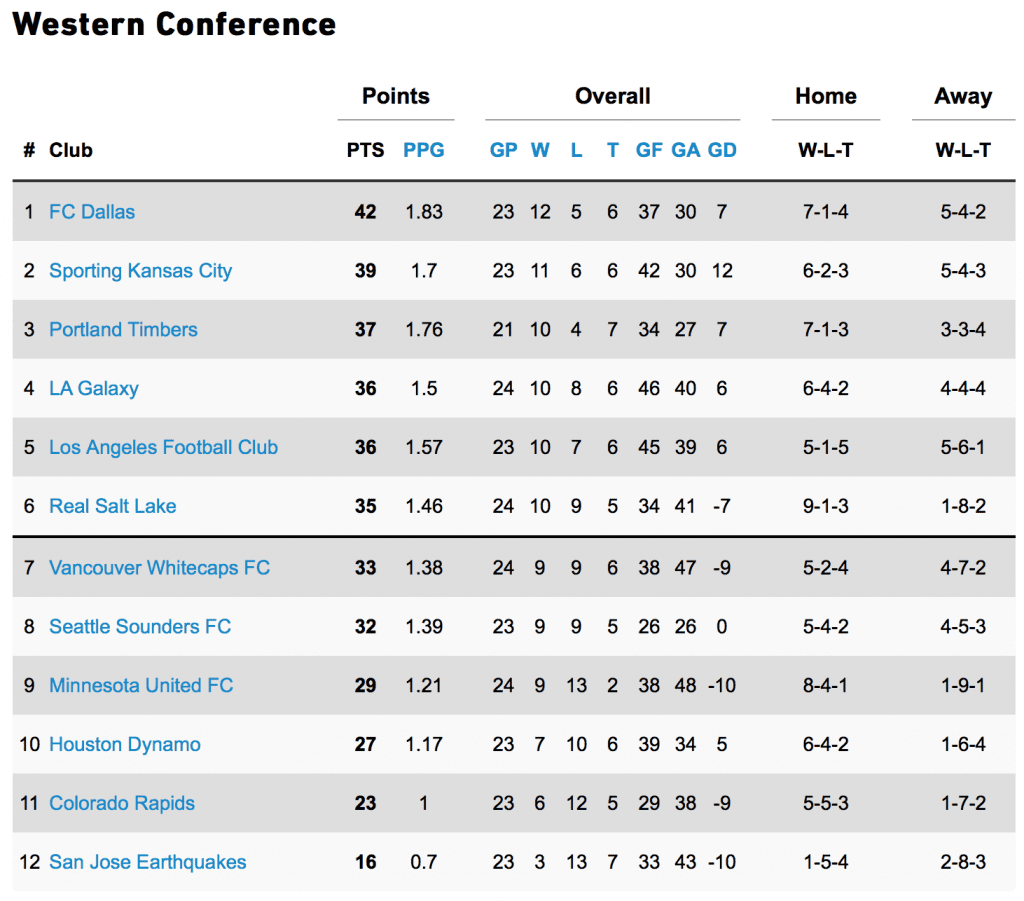 The Galaxy will look to midfielder Chris Pontius, who's scored five goals on the season and added 4 assists, to take over for Alessandrini. With the speedy Emmanuel Boateng filling in as needed. The Galaxy are also expected to get defender Rolf Feltscher back onto the field against the Rapids. Any playing time would mark his first minutes since the Galaxy's loss to Atlanta on April 21 — after which he suffered a torn pectoral muscle during training.
Sebastian Lletget, a goalscorer in his last game, will see more time covering for dos Santos. With the possibility of Bradford Jamieson getting back on the bench for LA.
However, with just 10 games remaining in the Galaxy's 2018 season a playoff spot is a real possibility. But teams at the bottom of the table got better during the summer transfer window. The Galaxy have stayed the same. And with several teams with games-in-hand over the club, a race to secure the top six spots in the Western Conference is going to be tight. Especially with a difficult road game coming up this weekend against a surging Seattle Sounders (August 18, 1 p.m.; ESPN) — winners of their last five games.
When asked if he's looking for a specific points total out of their remaining games Schmid was cautious to respond. "I try to never look at it like that," he said. "I look at two things: I look if you can average a point and a half a game which is exactly what we're averaging right now, generally you make the playoffs. And I keep track of season series.
"Again, home games are important but we got to stay at 1.5 per game. So if it's 10 (games) we need 15 points."