On today's show, your hosts tell you why they're huge in Sweden, and why the LA Galaxy are expected to beat the Houston Dynamo in the season finale with a chance at the playoffs on the line.
COG STUDIOS, Calif. — The LA Galaxy are facing their final test of the regular season. And the game couldn't be any higher stakes. With a victory over the Houston Dynamo on Sunday, the club can vault itself into the postseason. With anything less than all three points, the Galaxy would start a very long offseason.
On today's show, your hosts Josh Guesman and Eric Vieira are back to get you ready for the biggest game of the season. And while we've certainly said that before, we're once again right about it.
The guys start by getting you up to date on team news and discuss rumors about Dario Benedetto while highlighting the man's skill as he scored for Boca Juniors earlier in the week. They'll also discuss the Galaxy's travel and training schedule while giving you the latest on a healthy Giovani dos Santos.
Next, the guys will break down some charts about the Galaxy's spending habits in 2018 and tell you who's taking 34% of the payroll and why the club no longer has the most expensive defender or defense.
Then, Eric will wow you with his excellent ability to chart out a bunch of "wacky" MLS scenarios that probably just have the Galaxy playing Seattle, before diving head first into the Galaxy's chances of making the postseason along with some crazy stats about Zlatan Ibrahimovic. The lion is doing lion things, again.
Finally, the guys preview the clash with the Dynamo as they tell you why the Galaxy are favorites and why the club can't take their visitors likely. Has history taught the Galaxy to bury their weaker opponents? Well, it should have.
Also, we're big in Sweden and we want to go to Sweden to do a podcast. And adios wooden spoon!
Music Provided by Back Pocket Memory!
COG LIVE SHOW REPLAY: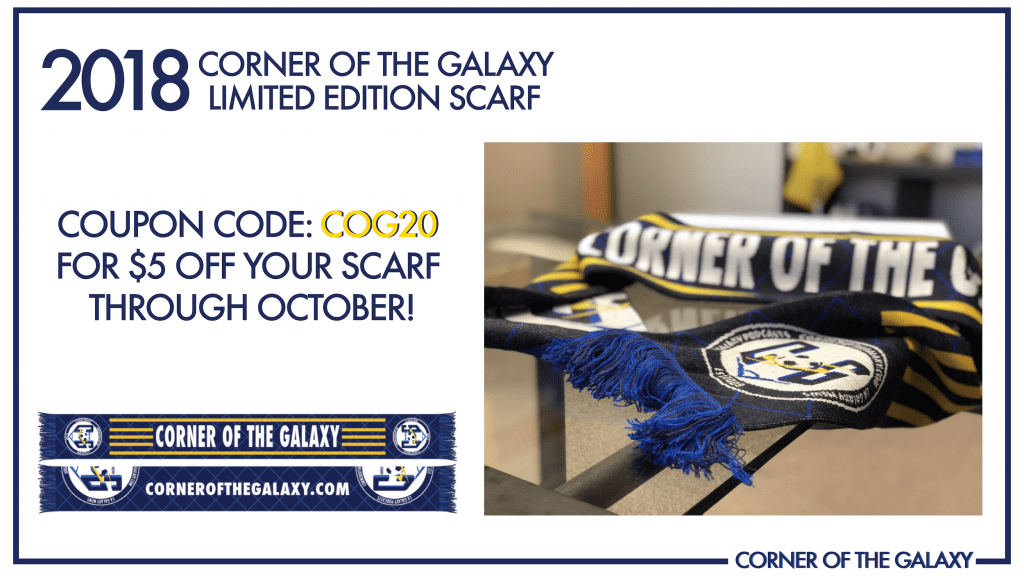 CORNER OF THE GALAXY
ITUNESSTITCHERSOUNDCLOUDYOUTUBE
MUSIC PROVIDED BY BACK POCKET MEMORY