DISCLOSURE: In accordance with FTC guidelines, this article was written in conjunction with El Silencio in exchange for access to the speakeasy and for samples of the product. While access was granted, and promotional items were supplied to CoG, our opinions are still our own and our review stands independently of the relationship.
---
CARSON, Calif. – It was announced earlier this year that the LA Galaxy and Dignity Health Sports Park named El Silencio as its exclusive mezcal partner, making it the first-ever mezcal to sponsor a professional sports team.
With this partnership, one of the latest additions to the facility is the Mezcaleria El Silencio – aka, The Black Magic Bar El Silencio Speakeasy.
If you've attended a Galaxy game this year, you've probably seen the bar, which is located in the southeast area of the stadium concourse. It features a variety of El Silencio-branded, mezcal-infused cocktails. Television screens entice fans with a video, light, and music display that is certain to catch a visitor's attention.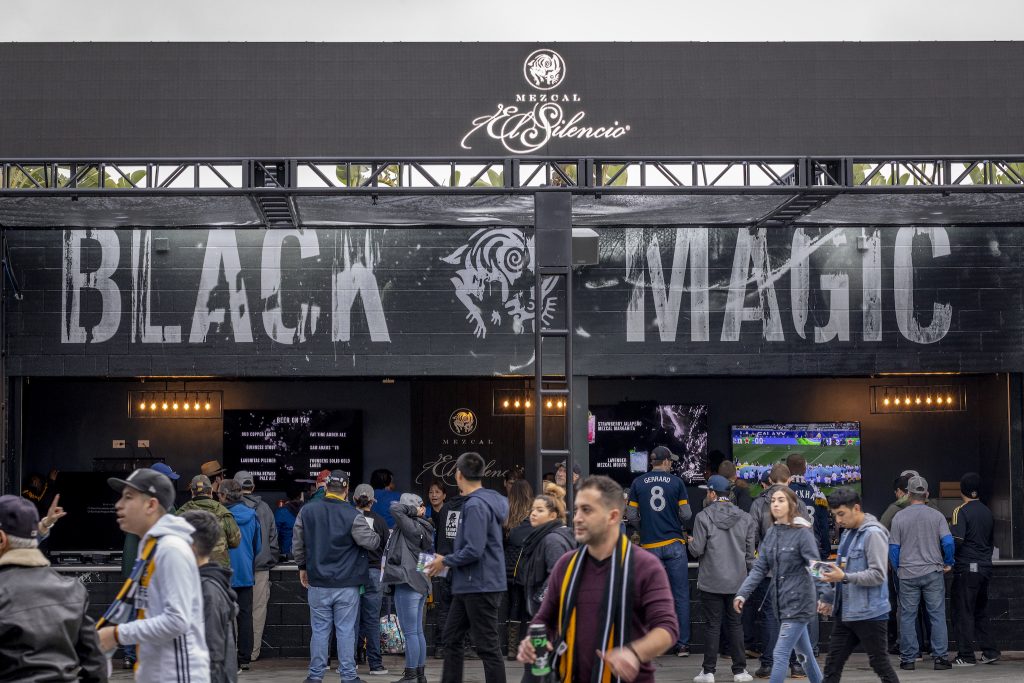 You also can purchase custom-made cocktails, including a strawberry-jalapeño mezcal margarita or a chai mezcal mojito.
And if you blinked while walking past the bar, you probably missed the El Silencio Speakeasy. Hidden in a former storage closet, those lucky enough to be invited will find a fully branded El Silencio experience.
Once you make it through a secret entrance, you will be immersed in an intimate adventure. A small bar is the focal point of the room, along with a number of bar-top tables and television screens.
There is something about the décor that makes patrons feel like they're in on something special since it is in vast contrast to the "normal" Galaxy game-day experience. And the ever-present El Silencio logo reminds you why you're there.
I was one of the lucky few who found his way into this exclusive space and ponied up to the bar to learn all about it. I naively asked about the difference between mezcal and tequila. The bartender, like a knight in shining armor, happily answered the question.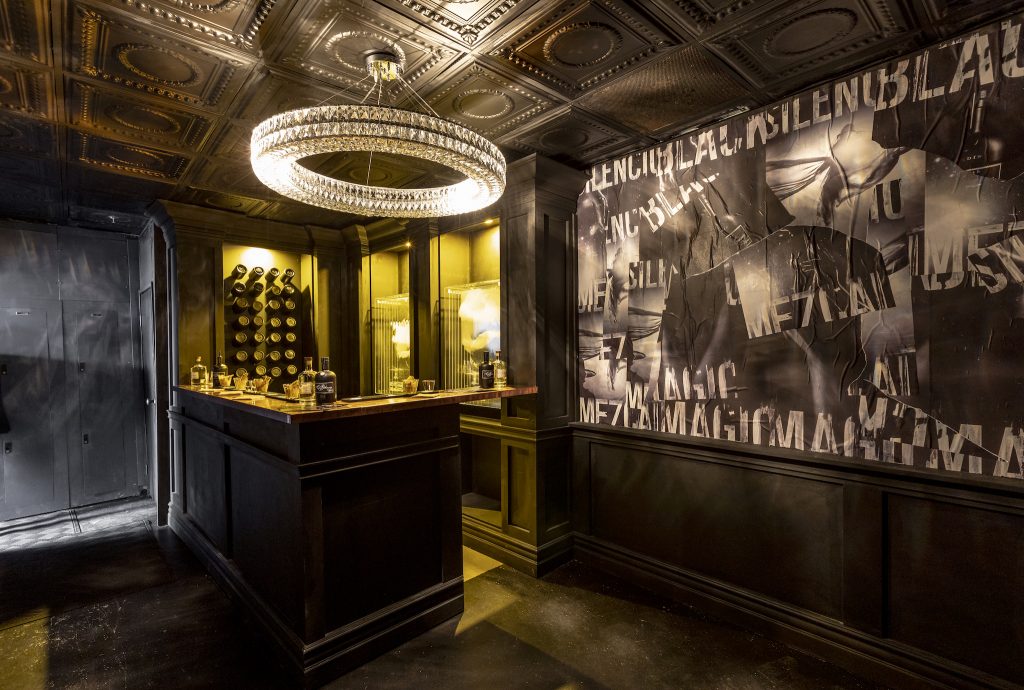 It's apparently all in the process. Both spirits derive from the agave plant, but tequila can be made from only one type of such a plant. Mezcal, on the other hand, can be produced from a variety of different plants from numerous areas of Mexico.
The flavor profile is enhanced by how the agave is smoked. Some varieties, as it turned out, are smoked underground with volcanic rocks.
The most important takeaway: tequila is Mezcal, but Mezcal is not tequila.
What would be a visit to a hidden speakeasy without imbibing some of this mysterious spirit? Naturally, I had to sample some of the product to see what the buzz was all about — in the name of honest research, of course.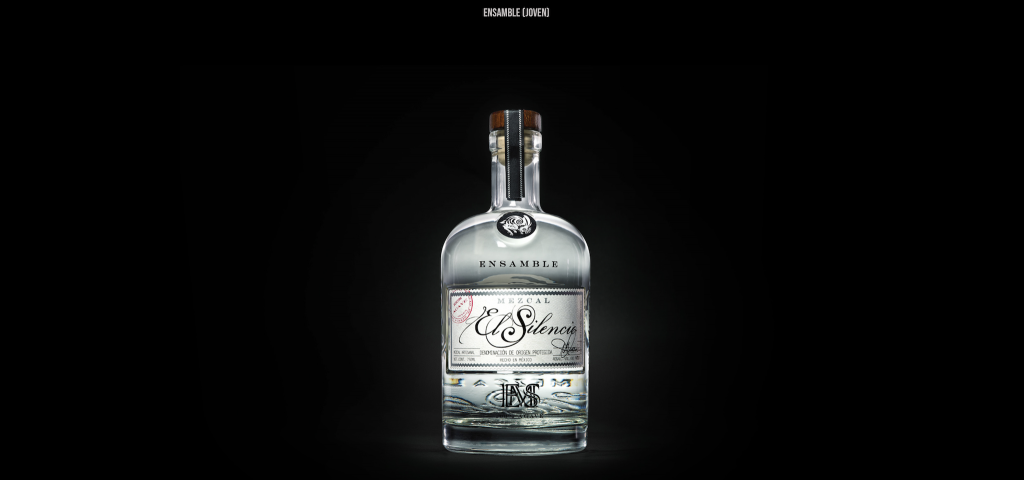 Lets's start with the Ensamble. The web site indicates this premium blend is made from different types of agave that will take you on a journey that slowly reveals the different layers the three agaves provide.
I enjoyed this meszal, which had a smooth finish and lent itself well to sipping and savoring in preparation of a Galaxy win.
The Espadín, on the other hand, truly was a mezcal experience. Described as intense and explosive, the drink's smokiness left a lasting impression.
The mezcal on its own was quite flavorful, but I can imagine this label would add a robust flavor to your favorite margarita or mule.
After speaking with national brand director Natalia Garcia Bourke, I learned there are specific rules about creating stadium cocktails. Bourke, for example, told me El Silencio worked to create a custom menu available exclusively at Dignity Health Sports Park.
One of my favorites was the Midnight Mojito, which is served with a cinnamon stick to complement the mezcal's robust flavor and was unique in maintaining its tastiness.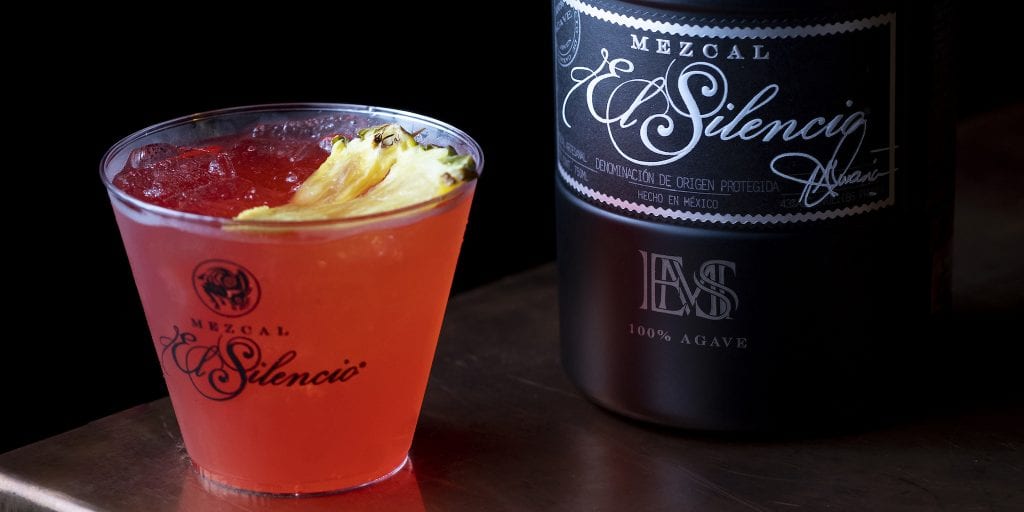 Another custom drink was the strawberry jalapeno margarita. As one would expect, it provides a nice kick for those who want to add a little spice to their life.
(That, by the way, was not an intentional reference to Victoria Beckham).
In summary, I can't think of a more fitting partner for the Galaxy. The exclusivity of the hidden bar fits in perfect alignment with the premier status of the most decorated club in Major League Soccer history.
It's just like the Galaxy — once you've experienced the best, the expectations can only be greater.
Visit silencio.com/speakeasy for more information. You also can follow El Silencio on Instagram, Facebook, Youtube, and Twitter.