CARSON, Calif. — The LA Galaxy have some payback in mind when they face off against the San Jose Earthquakes on Friday night at Dignity Health Sports Park (8:00 p.m.; Univision, Unimas)
The two teams met just 14 days ago with the Galaxy coming up short in a largely even affair at Stanford Stadium in Palo Alto. And while the scoreline suggests pure dominance from the Earthquakes (3-0), the Galaxy were playing without seven starters — four players away to international duty and three others out injured.
The game, which was 1-0 until an 82nd-minute goal from Shea Salinas, suffered from unfortunate passing, and, according to players, a lack of tactical awareness.
"I think the first game we didn't follow the tactics we should have followed, then obviously made mistakes and lost our confidence," Galaxy Captain Zlatan Ibrahimovic told reporters at training on Wednesday. "When that comes together the outcome is different, and we lost the game.
"We learned from that game and hopefully this game we don't make the same mistakes."
The Galaxy (11-7-1; 34 pts) have won four of their last six games and are coming off a 2-0 win over Toronto that saw them snap a three-game home losing streak.
---
---
With that confidence and a nearly full-strength squad, the Galaxy should be in a much better position to handle the Earthquakes (8-7-4; 28 pts) — losers of just one game in their last eight matches.
Jonathan dos Santos and Uriel Antuna are both available for selection after returning from the Gold Cup as winners with Mexico, and Rolf Feltscher, Jorgen Skjelvik, and possibly Chris Pontius will make their returns from injury.
That should allow Galaxy Head Coach Guillermo Barros Schelotto more options at his disposal than the previous game.
"They (Antuna and dos Santos) have a lot of confidence after winning the (Gold) cup," Schelotto said. "I think they can help us get a good result on Friday.
"They're maybe a little tired from the tournament because they played like almost every four days, but I think the result they got helps their confidence."
For the first time in many games, the options for a starting lineup are numerous. The staples will be there — David Bingham in goal, Giancarlo Gonzalez and Daniel Steres at center back, Dos Santos, Favio Alvarez and Joe Corona in the center of midfield and Ibrahimovic up top.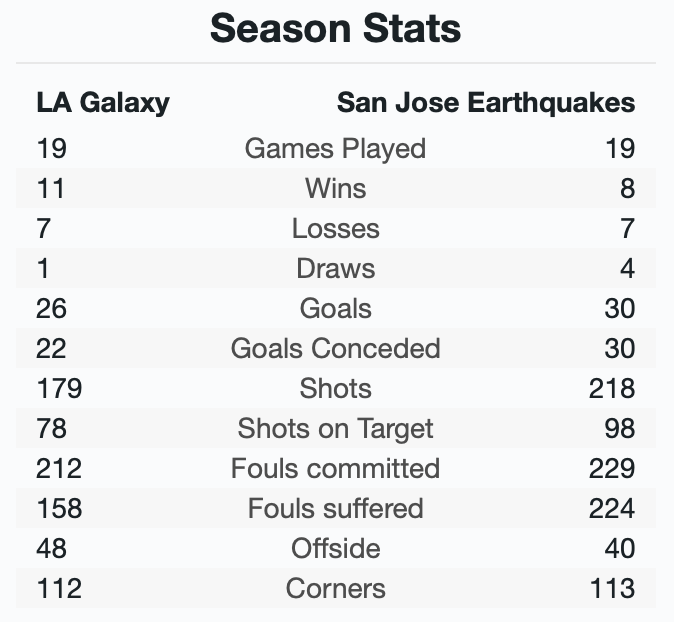 But Schelotto will also be putting Antuna back in the starting lineup with either Emmanuel Boateng or youngster Efrain Alvarez and have to make decisions about both outside backs as Dave Romney, Jorgen Skjelvik, Julian Araujo and Rolf Feltscher will be vying for starting time.
And the bench benefits from the options as well with any player not getting the nod from Schelotto likely to end up as a sub in this match.
"The game was very even," Schelotto said of the previous game with the Earthquakes. "The last five minutes they made a big difference. But it wasn't really different earlier in the game."
The Earthquakes are one of the hottest teams in MLS over the last month. So their abysmal road record (1-4-3) should be taken with a grain of salt.
But losing to the Galaxy in LA is something they've become accustomed to. In fact, San Jose has beaten the Galaxy just six times in 32 meetings as the road team (6-20-6) and has only taken points away from the Galaxy a total of 12 times.
But when compared to the overall meetings between these two teams, it's evident that the Galaxy still come out ahead when it matters. In nearly 70 meetings with the Earthquakes, the Galaxy have won 31 times, lost 23 times, and drawn 15 times.
With a national television audience expected to tune in for both this Cali-Clasico and the El Traffico that will be played a week later with Los Angeles Football Club (July 19, 7 p.m.; ESPN), the Galaxy are entering two of the biggest games of the season in rapid succession.
The stakes couldn't be higher, and that's probably good for the Galaxy. They're in second place in the Western Conference, third in overall league standings, and with a couple wins over their rivals, could set themselves up for chase headed towards the playoffs.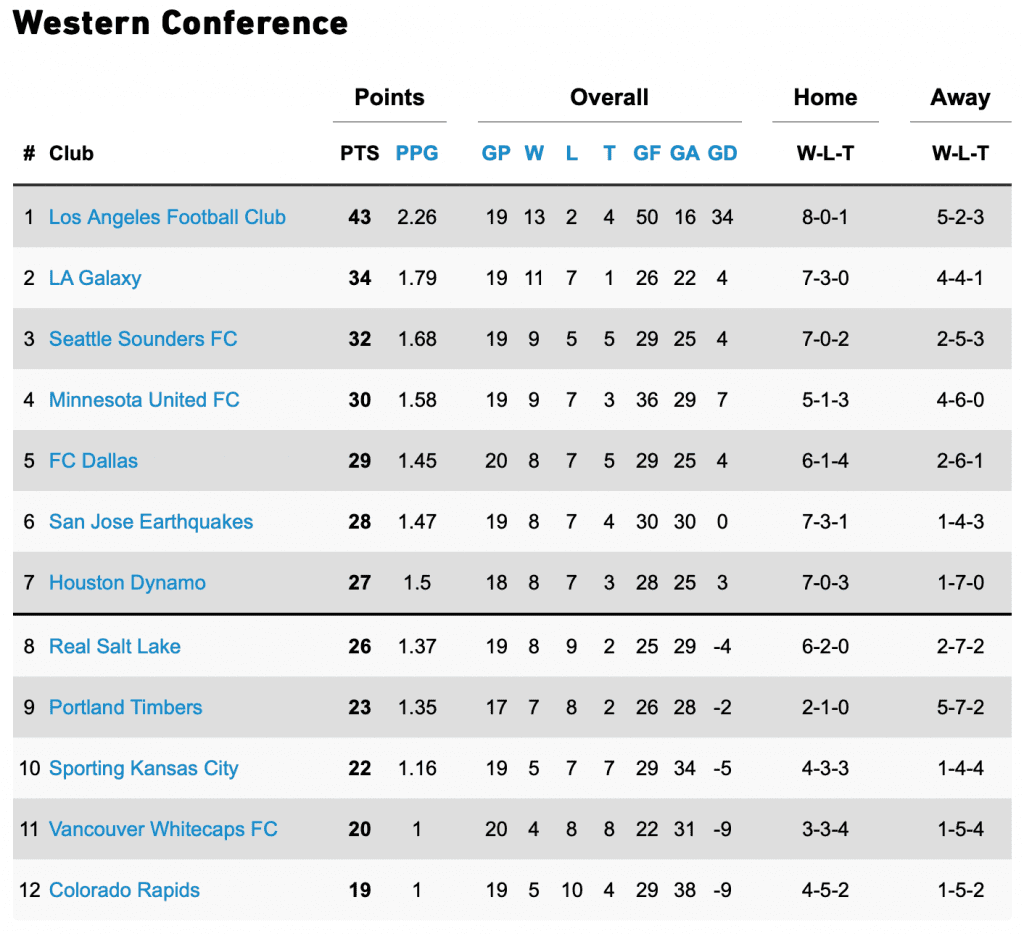 And to win, the Galaxy will need to score goals. Something that Ibrahimovic has done multiple times (13 goals in 2019) but which the rest of the team has struggled to do.
"If I score them and we win, that's OK, no?" Ibrahimovic said with a grin. "The most important thing is that the goals come. Then whoever scores is less important. As long as we create and score goals, whoever scores is less important."
"The group is strong. We lost a couple of games, but we kept together. We're coming back and winning games, and we're still second I believe."
The goals will need to come, the defense will need to stand firm, and the Galaxy should be right in the thick of the playoff race with 15 games left in the season.
But with rivalry games, anything can happen, and that's something that seems to have Schelotto more focused on getting the victory.
"It's a derby," he said. "A California derby and we have to be ready to win."
Larry Morgan contributed to this article