The LA Galaxy will face an uphill battle on Saturday. For starters, they'll be traveling to the other side of the country to meet the defending MLS Cup champions — Atlanta United — in front of 70,000 supporters, they'll be playing on turf, and they'll be playing without their leading goalscorer, Zlatan Ibrahimovic, or their leader in assists, Diego Polenta.
Add in the fact the Galaxy have never beaten Atlanta (0-2-0) in two meetings, and the Galaxy are in for a tough assignment on Saturday (2 p.m PT; FOX),
"We just have to stay together and get back to basics," Galaxy midfielder Sebastian Lletget told reporters at training ahead of their departure for the east coast. "Run more than them, pass better, just create chances and score.
"I know we're going to miss Ibra, he's a key player for us, but I think we have more than enough."
The Galaxy (12-9-1; 37 pts) may rely on lessons they learned earlier in the season when facing off against Minnesota United March 16. The 3-2 victory was one of the best of the season for the Galaxy and was accomplished with a tenacious press, quick passing, and robust movement across the field. It was also achieved without Ibrahimovic who was out with an injury at the time.
But the 4-3-3 formation put out by Galaxy Head Coach Guillermo Schelotto, left a lasting impression on the players and observers alike. The high pressure coming from Uriel Antuna and the lighting-quick speed of Emmanuel Boateng pressed Minnesota into mistakes out of the back, and the Galaxy were able to capitalize on those mistakes.
The Galaxy are a combined 2-2-0 when playing without Ibrahimovic. They've conceded five goals and scored four. But with Ibrahimovic accounting for more than 50-percent of the goal-scoring, losing him for this match is most likely to hurt on the offensive side of the ball.
Atlanta (11-9-3; 36 pts) on the other hand, will still have their leading scorer in Josef Martinez. He's scored 17 goals — one more than Ibrahimovic — this season and is currently riding an eight-game scoring streak — just one behind the MLS record of nine-games, which he also holds from last season.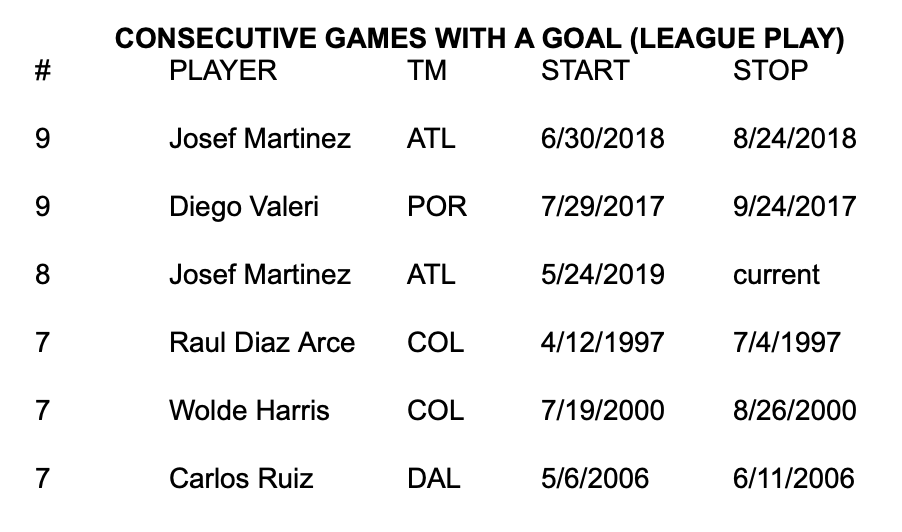 They are winners in just three of their last eight games but have also won two of their previous three. United are coming off a 4-3 loss at league-leading Los Angeles Football Club that saw them allow what looked like two offside goals and a soft penalty.
Midfielder Julian Gressel is looking for his eighth assist of the year and has three in his last three games. They're a potent offensive force when they want to be. But they've also seen lapses at the back and through the midfield this year that have made them seem beatable. And after a slow start, they seem to be clicking for the remaining games of the season.
"It's a big challenge. They are the (defending MLS Cup) champions, and they have really good players in (Ezequiel) Barco, (Josef) Martinez … we need to get some points," Schelotto explained. "It's definitely a big challenge."
But that challenge will include a healthier Galaxy. Chris Pontius was cleared to return to the field and should be available for the match as well as Lletget and Perry Kitchen. Lletget played in the Galaxy's 4-0 loss to Portland last weekend and Kitchen was available off the bench for that game.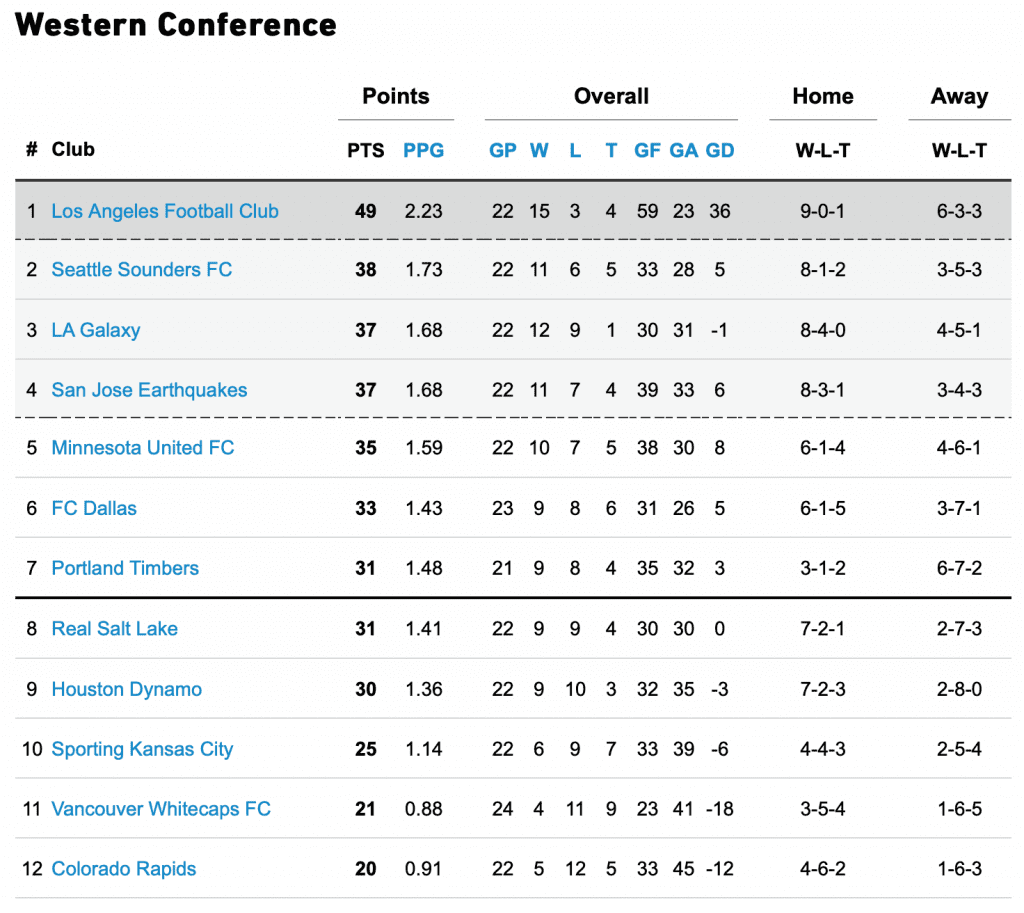 Jonathan dos Santos weathered the MLS All-Star Game in Orlando midweek, and his 45-minutes shouldn't have him too exhausted. But the midfield will have to be on their toes. Atlanta will likely play with a five-man midfield leaving Gonzalo "Pity" Martinez and Josef Martinez up top to battle against a Galaxy back-four that wants to make up for a poor performance over the weekend.
But with players on suspension (Polenta, Ibrahimovic, and Efrain Alvarez) the bench might look a little shorter than usual. And the lack of consistency across all parts of the field has undoubtedly hurt the Galaxy all year.
"We've had guys missing, Romain (Alessandrini) hasn't been available because of his injury … little things like that throw your team off," Lletget said. "We just have to keep our composure. It's been a little frustrating in that we haven't been as consistent as we'd like to, but we're still in a good position thankfully. We just have to look on the bright side of things and take it day by game."
The Galaxy will start the game third in the Western Conference and fourth in the overall league standings. And the Galaxy are 5-3-0 coming off of a loss this season. In fact, the Galaxy have only lost consecutive games once this season — during a four-game losing streak that started in May.
There is no mistaking the challenge ahead for LA. They've got to put together one of their most energetic performances of the year, limit their mistakes, score a goal against a team they've never scored against, in one of the most hostile places to play in the United States, and then hope they get some lucky bounces. It's less of a gameplan and more of a prayer, but this Galaxy team hasn't been predictable all year. Why start now?