Closing out one of the most complicated sagas in LA Galaxy history, Cristian Pavon finally lands in LA.
CARSON, Calif. — In what can only be described as a long protracted negotiation, that had all the ups and downs of a major theme park's scariest roller coaster, the LA Galaxy have signed 23-year-old Argentine, Cristian Pavon, COG has learned (and the Galaxy officially announced on Thursday morning).
"Cristian is a young and dynamic attacking addition who has the talent to be one of the most effective offensive players in Major League Soccer," said LA Galaxy General Manager Dennis te Kloese. "He is a high-caliber player who will be a valuable piece to our roster moving forward. By providing him with a stable environment and a coach he knows well, we are confident that he can continue to grow and improve as a player within our club. We are extremely excited to add him to our squad and look forward to his contributions with the LA Galaxy."
The deal, a 6-month loan with the ability to extend for an additional one year, and then an option to buy after the 2020 season, was financed with Targeted Allocation Money. Meaning that Pavon will not occupy a designated player slot (the Galaxy already have all three spots accounted for) and that no other contract devices needed to be used.
But the Athletic's Paul Tenorio (subscription required) went even deeper with the explanation. Saying that the loan deal, until 2020, is a free loan with Pavon's salary fitting well underneath the TAM threshold. Should the Galaxy wish to keep him for the 2020 season, he'd likely take up a Designated Player spot and Boca would demand a $600,000 loan fee. Meanwhile, Pavon's salary would cross the $1-million mark, according to Tenorio.
With the players and MLS negotiating a Collective Bargaining Agreement this winter, there's a chance that another DP slot could be created by the owners. Or TAM could be completely eliminated and a higher salary cap might be added. The bottom line is that no one knows what the structure of the Salary Cap or the CBA will look like past this season. So the Galaxy will likely have options. And with both Zlatan Ibrahimovic and Romain Alessandrini seeing their contracts expire at the end of this year, the Galaxy could choose Pavon over either of them.
The final step for the Galaxy would be to purchase Pavon outright. But that purchase price, reportedly $20-million, is steep. But the Galaxy could negotiate a different deal by then with a lower transfer fee with Boca. There are simply so many variables between then and now that the money isn't a huge concern.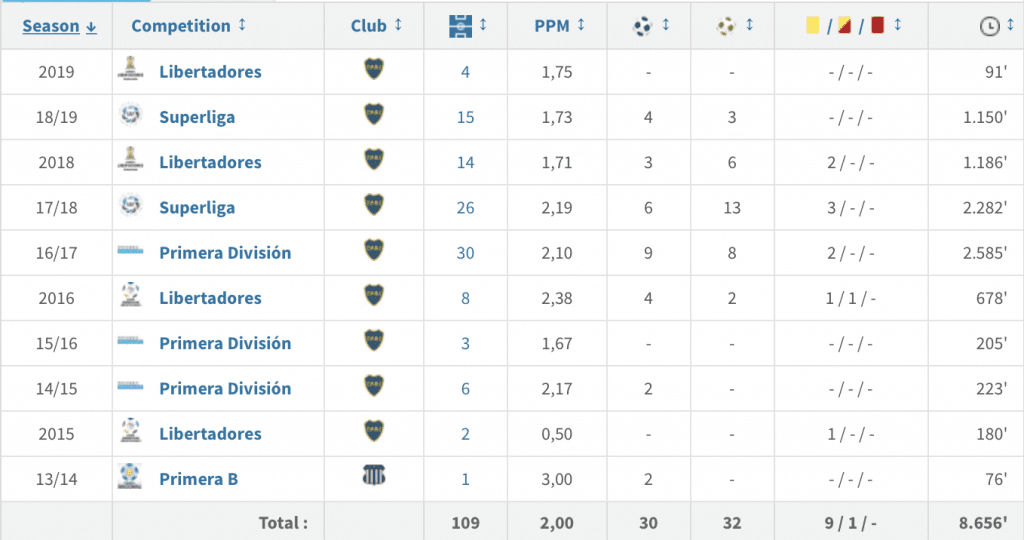 Before the deal was complete, however, The Galaxy moved midfielder Emmanuel Boateng in a trade with DC United that netted them $250K in TAM before then trading with Orlando City in a GAM for TAM deal. $200,000 in General Allocation Money was sent to Orland in return for $136,220 in TAM.
That stockpile of TAM then went to close the deal with Pavon. The only thing that needs to be cleaned up is to create an International roster slot before officially adding pavon to the roster. This can be done many different ways, but will probably mean Galaxy defender Diedie Traore will be sent on loan to the Galaxy's USL affiliate, LA Galaxy II, for the remainder of the season.
In the end, the Galaxy are getting a truly talented winger that should fill the massive hole at right midfield left by the injury to Romain Alessandrini.
Pavon's availability for this weekend's match against DC United (Sunday, 4:30 p.m. PT, FS1), however, will be impacted by his ability to quickly receive his International Transfer Certificate (ITC) and his P-1 Visa. Both of which were unlikely to be finalized until this deal was complete.
How high can Pavon rise? He's back on a club that wants him, and back under a coach who believes in him. The sky is the limit. But Pavon's first order of business will be to prove that his recent downturn in form was merely temporary and not a permanent sign of things to come.
Update: The Galaxy have officially announced the signing of Cristian Pavon as of Thursday morning. A press conference will be held later in the day. CoG will have coverage of that press conference right here.
Update: Added a quote from General Manager Dennis te Kloese.
---