LIGA G 96 – FIFA PRO CLUBS LEAGUE
Liga G 96 is a FIFA 20 Pro Clubs league on PlayStation created by LA Galaxy fans, for LA Galaxy fans.
Liga G 96 consists of 10 teams comprised of LA Galaxy fans and neutrals, including fans from a variety of supporters groups, independent content producers, and streamers.
Season 3 begins on January 24th.
League standings, fixture schedules, and streaming information can be found below.
Follow @Liga_G96 on Twitter to stay informed with the most recent updates and league information.
---
SEASON 3 SCHEDULE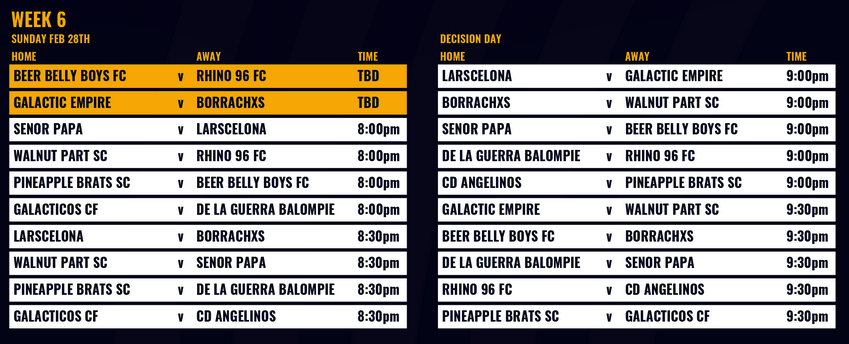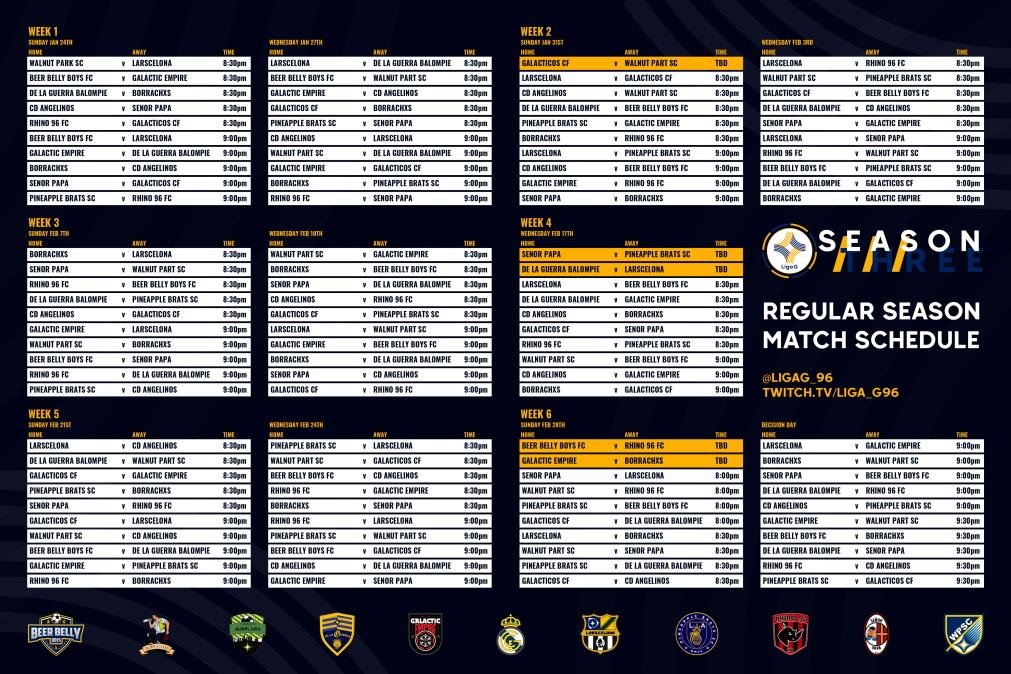 ---
SEASON AWARDS
---
LEAGUE TABLE
---
GOLDEN BOOT
---
LIGA G 96 NEWS
---
CLUBS
Click on club logos for links to their Twitter pages.
Beer Belly Boys FC
---
Borrachxs
---
C.D. Angelinos
---
De La Guerra Balompie
De La Guerra Balompie Streaming at twitch.tv/chalm83
---
Galactic Empire FC
---
Galacticos CF
---
Larscelona
---
Pineapple Brats SC
---
Rhino 96 FC
---
Walnut Park SC