Just hours after announcing that they had hired Curt Onalfo to take over the Head Coach position vacated by Bruce Arena, the LA Galaxy have made another move. The LA Galaxy have acquired the rights to midfielder Jermaine Jones from the Colorado Rapids in exchange for the LA Galaxy's 1st round pick in the 2017 SuperDraft.
Jones is a 35-year-old National Team midfielder who was most recently with the Colorado Rapids, and before that was with the New England Revolution (how can you forget the blind draw???). He missed the first six games of his contract with Colorado after he was suspended for bumping a referee in an eastern conference playoff game with New England.
For Colorado, Jones made nine appearances (eight starts) for three goals and 725 minutes during the regular season and played in all four of the Rapids' playoff games for an additional 308 minutes.
But his stint in Colorado also saw him suffer through injuries that saw his contribution severely limited. A knee injury bothered him throughout the year and his injury, coupled with National Team Call-ups, saw him miss as many as 16 games for the Colorado.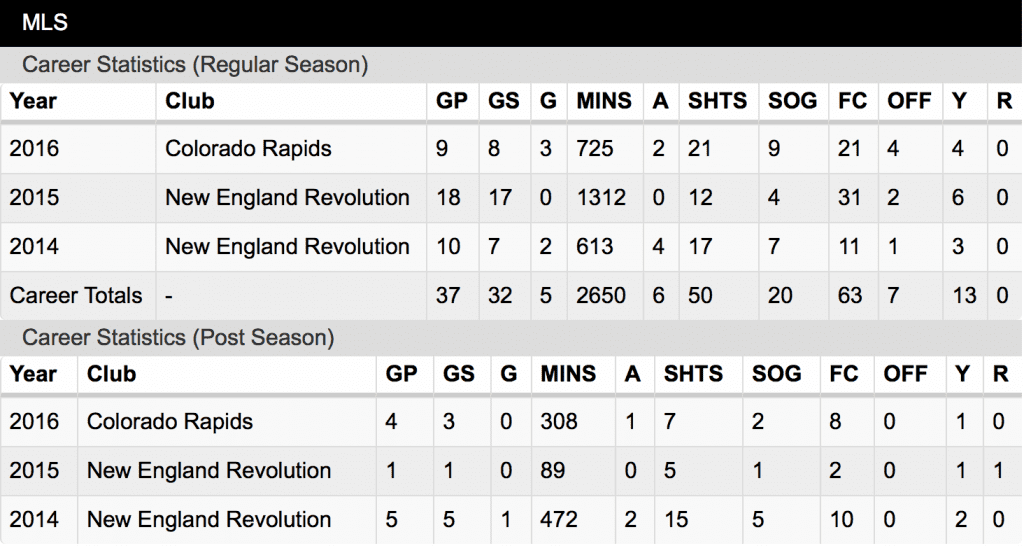 He's a native of Frankfurt, Germany and spent his first 14 seasons of his club career in Germany with stops in England and Turkey before ending up in Major League Soccer.
The signing may signal a return to "business as normal" for the LA Galaxy, who have been willing to sign players past their prime in hopes of milking any last ounce of quality from their older legs. This certainly seems to run counter to the understanding that the LA Galaxy would look to get younger on the field.
DEAL OR NO DEAL?
If Jones is ultimately retained by the Galaxy — something that isn't guaranteed with the Galaxy just trading for the right to negotiate with Jones — then questions will be asked about the direction of the club. Especially after announcing a younger Head Coach who lacks a winning record, but has been lauded for his view on the younger talents in the clubs system.
But with a team that broke away from Robbie Keane, Steven Gerrard, Landon Donovan and perhaps other veterans, Jones could provide the veteran leadership that now seems to be in short supply in the LA Galaxy locker room. And Jones has shown a penchant for toughening up a midfield and impacting teams in a mostly positive light. Even if his temperament can get him in trouble.
If Jermaine Jones does find a home in Los Angeles, it's helpful that he's already living there. His family lives in Los Angeles and I'm sure the commute would be better than it was from Colorado. Although, with LA traffic, that's probably a toss-up.
The LA Galaxy seem to have a plan in place and new Head Coach Curt Onalfo, new General Manager Peter Vagenas, and Club President Chris Klein are the ones who will be under the gun if, at the end of the year, they find another set of expensive knees sitting on the bench. But with any deal, the amount of money they will pay Jermaine Jones, if the deal is to be completed, will tell the story. Old legs and bodies are fine, as long as you aren't breaking the bank to keep them on the bench.
Could Jones be signed to a Designated Player contract? Or could the LA Galaxy work some sort of Arena-esque, low budget deal? If you're a fan of the team you better hope for the latter. Because any Galaxy fan who watched 2016's team crumble under the weight of their age certainly isn't going to entrust a DP spot to a guy with a history of injuries who's on the wrong side of 35.