On today's show, your hosts are ready to put on the boxing gloves as they give you the many reasons both for and against signing Zlatan Ibrahimovic. Can the LA Galaxy make the right move?
CoG Studios, CA — The LA Galaxy don't need Zlatan Ibrahimovic. But could Zlatan need Los Angeles? And could the man with a God Complex ever be a good enough teammate to come off the bench for the Galaxy?
On today's show, your hosts Josh Guesman and Jared DuBois get the band back together to discuss the Galaxy's offseason. Jared gets to take his first swipe at this Galaxy roster and he'll have lots of surprising comments. Needless to say, we've missed him.
But the real crux of the show, outside of the news and other housekeeping items that Josh gives you updates on, is all about Zlatan.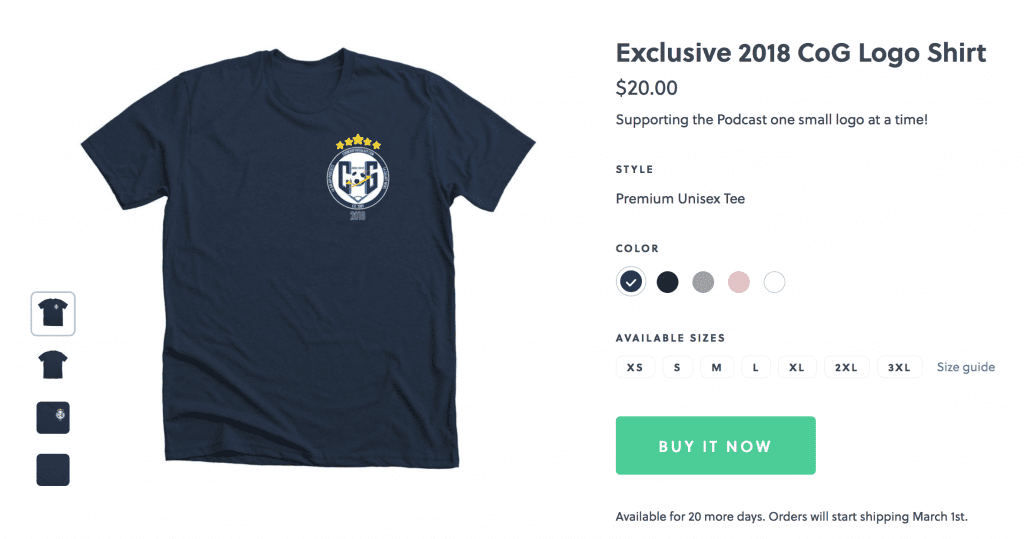 Are the Galaxy simply being lazy by attempting to land Ibrahimovic? Or are they taking a calculated risk that can't really go bad for them? Is this simply MLS 2.0 run amock? Or have the Galaxy built a lineup that is deep and capable of being around for multiple years despite what happens with the 36-year old Swede?
This is an argument about building a dynasty or winning now. And this is an argument that could very well shape the Galaxy for the 2018 season.
Would Ibrahimovic ever accept a substitute role, or would the Galaxy have to change their starting lineup for him?
Josh and Jared will give you all sides of the conundrum currently facing the Galaxy's front office. But is there a right answer?
Plus, the guys will take a bunch of live calls and tell you about Corner of the Galaxy Shirts, Scarves, and the Open House!
Thanks for supporting the show! We can't wait to see you next week!
Music Provided by Back Pocket Memory
COG LIVE SHOW REPLAY
CORNER OF THE GALAXY
ITUNESSTITCHERSOUNDCLOUDYOUTUBE
MUSIC PROVIDED BY BACK POCKET MEMORY