On today's show, your hosts get you through the LA Galaxy victory over the Philadelphia Union and then get you prepared for the club's second-ever meeting with LAFC for El Trafico, part II.
CoG Studios, CA — The LA Galaxy got a come-from-behind victory over the Philadelphia Union on Saturday night after a three-goal second half propelled them well clear of their Eastern Conference opponent. But Romain Alessandrini still came off the bench and the Galaxy defense looked lost for the first 45 minutes. So did the club learn something valuable in the City of Brotherly Love?
Your hosts, Josh Guesman and Kevin Baxter, are back to reunite the Panda and Pato show for the first time since the World Cup began. With Kevin back in the United States, and Josh lazily taking his birthday off, the guys are more than ready to trudge through the large amounts of Galaxy information they have to get you ready for a busy week!
With most of the focus on the show pointed towards the rematch with LAFC and the second part of the El Trafico, they guys will give you the deepest insights yet into the thought process of Zlatan Ibrahimovic and why he seems to be the genuine article for the Galaxy. And whey that matter in for the city of Los Angeles and the Galaxy in particular.
Plus, when it comes to the rivalry, should table positions really matter? And could you expect the unexpected again? After the Miracle on March 31 — a game the Galaxy would go on to win by a final score of 4-3 — could they once again pull off a stunning victory? What would a win mean to Galaxy fans and Galaxy players and what bragging rights could the Galaxy capture in the battle for Los Angeles this time around?
It's a packed show that looks at all the possible turmoil the Galaxy face just in naming a lineup and why this game could be every bit as special as the last one.
Music Provided by Back Pocket Memory
ALL 3 COG T-SHIRT DESIGNS FOR SALE (LIMITED TIME)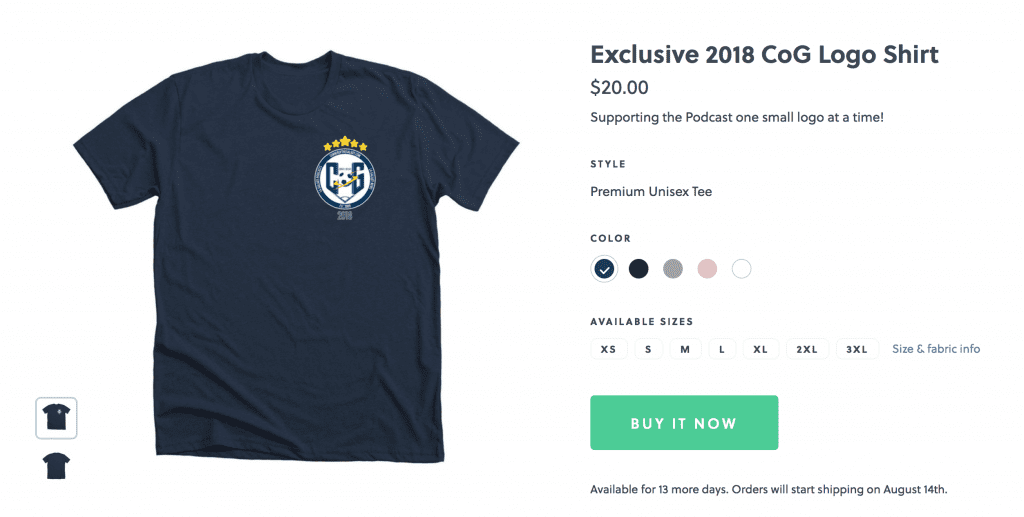 CORNER OF THE GALAXY
ITUNESSTITCHERSOUNDCLOUDYOUTUBE
MUSIC PROVIDED BY BACK POCKET MEMORY