On today's show, your hosts give you all the latest LA Galaxy news and tell you about the current playoff situation and why you'll need to be watching the midweek games.
COG STUDIOS, Calif. — The LA Galaxy are coming off of an international break that saw they sit idly by for the last week. They've had to re-live their 1-1 draw with Sporting KC and also ponder their future. And their future may become more clear as they ready themselves for a big game against Minnesota, and prepare to watch the scoreboard with both Vancouver and Real Salt Lake playing important games midweek.
On today's show, your hosts Josh Guesman and Kevin Baxter are back with all the latest in Galaxy news. The guys will tell you what the rescued Thai soccer team was doing at Galaxy training, and they tell you why Zlatan Ibrahimovic gets a big kick out of these types of meet-n-greets.
But this show is mostly focused on the many playoff implications that could start to be ironed out as RSL and the Whitecaps get prepared for midweek games that will definitely have the Galaxy watching the results.
There are plenty of scenarios that have the Galaxy getting into the postseason with just four points, but are those real? And can you truly count the Whitecaps out?
And surely someone at the Galaxy screwed up when they let the press once again pick the LA Galaxy Most Valuable Player and Defender of the Year awards. Josh and Kevin will tell you who they voted for and tell you why they're right and you're wrong. Can you really pick three players worth of defender of the year from the Galaxy's defense?
Finally, the guys will discuss new rumors surrounding Romain Alessandrini and HOW MUCH MONEY WILL THE GALAXY HAVE SUNK INTO GIOVANI DOS SANTOS?
Music Provided by Back Pocket Memory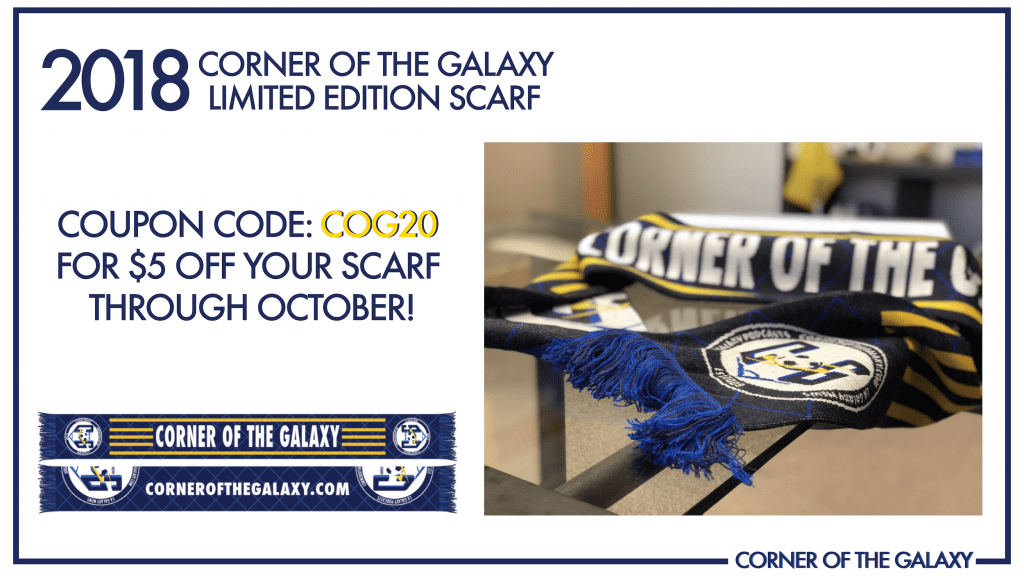 CORNER OF THE GALAXY
ITUNESSTITCHERSOUNDCLOUDYOUTUBE
MUSIC PROVIDED BY BACK POCKET MEMORY