On today's show, your hosts are going to walk you through the latest in updated standings and the only scenarios that put the LA Galaxy into the playoffs. Oh, and they must win out!
COG STUDIOS, Calif. — The LA Galaxy didn't get the results they would have liked out of Real Salt Lake's game with the New England Revolution. But the result of that game does make it pretty simple for the Galaxy. They must win out to make the playoffs, and even that doesn't guarantee anything!
On today's show, your hosts Josh Guesman and Eric Vieira are back to discuss the Galaxy's precarious position with only two games left and coming off the buy week and a draw with Sporting KC two weeks ago. And while the playoff scenarios might be a bit confusing, the bottom line is that the Galaxy have to win their last two games. With the first of those games on Sunday at a very unpredictable Minnesota United.
Josh and Eric will start by giving some updates for the midweek games that affect the Galaxy's playoff chances. And they'll explain the scenarios that give the club the best chance at a postseason berth. But with an RSL victory on Thursday night, any slip will see the Galaxy eliminated from the playoffs. It's really that simple.
Next, the guys will talk about Zlatan Ibrahimovic and whether he'll travel to Minnesota. With the results making the game a must-win, the likelihood you'll see the tall Swede on Sunday has increased exponentially. But will he start and should he start on what is easily the worst field in Major League Soccer?
And will the more than 50,000 fans expected at TCF Bank Stadium pose a significant problem for the Galaxy?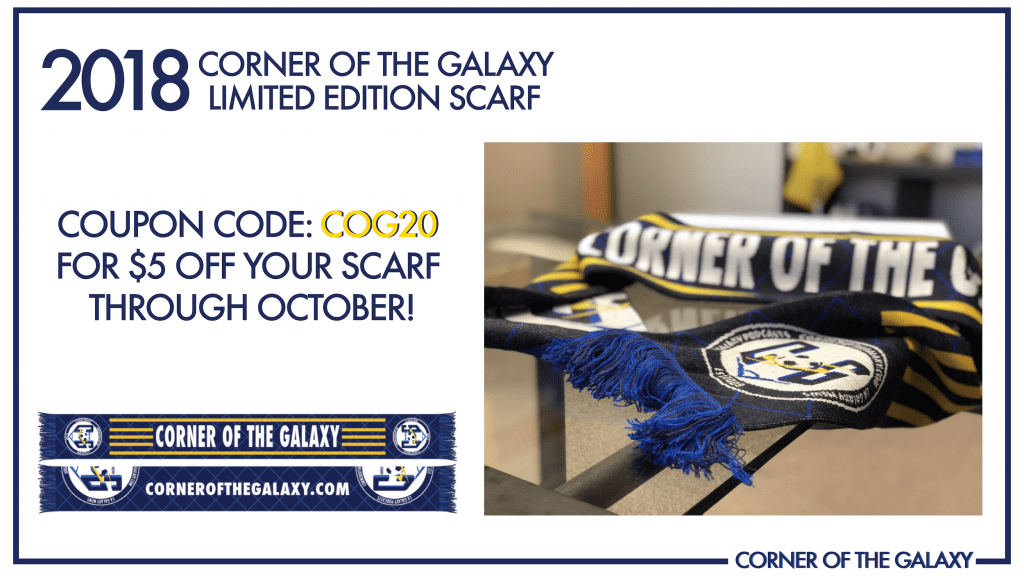 Finally, before previewing the game against Minnesota United, the guys will talk about the rumors surrounding Dario Benedetto and the Galaxy and why multiple pieces would have to fall into place. Especially if Guillermo Barros Schelotto is coming as well. Could that mean saying goodbye to Romain Alessandrini and Ibrahimovic?
It's a packed show getting you ready for the biggest game fo the season for the Galaxy. And we're glad you could join us!
Music Provided by Back Pocket Memory
COG LIVE SHOW REPLAY:
CORNER OF THE GALAXY
ITUNESSTITCHERSOUNDCLOUDYOUTUBE
MUSIC PROVIDED BY BACK POCKET MEMORY