Galaxy gear-up for a return to MLS soccer with regular-season games and a tournament firmly within their grasp
Major League Soccer and all 26 of its teams announced their comeback, today, with the formalization of the much-talked-about Orlando Tournament, and the tag line "MLS is Back."
The tournament will consist of 54 total matches (39 group & 15 knockout games), 26 matchdays, and a group stage that will see every team playing group games over 16 days of continuous soccer. Games will be held at 6 AM, 5 PM, and 7:30 PM PT daily with the vast majority of those games played in the evening — the early and late start times enlisted because of the hot and muggy Florida weather.
MLS will then hold a Round-of-16 stage, semifinals, and a championship match with the winner getting a 2021 CONCACAF Champions League berth. Teams that make it to the final will play a maximum of seven total games, and only the group stage games will count toward a regular season.
Teams can start arriving in Orlando as early as June 24, but all teams must be at the ESPN Wide World of Sports Complex no later than seven days from the July 8 tournament kick-off.
The LA Galaxy, who haven't been granted either small-group training status or full-team training status from local health officials — although CoG has been told it's close — may be one of the teams that travel to Orlando early. An early arrival would allow the club to train together for the first time since the March 12 shutdown. No date has been announced for their departure as of yet.
The teams will be divided by Conference and drawn into six different groups. The Western Conference will see three groups of four teams each, while the Eastern Conference will see two groups of four and one group of six teams. For the remainder of the 2020 season, expansion team Nashville SC will move to the Eastern Conference to even out the groups.
The live draw for the tournament will take place on Thursday, June 11 at 12:30 PM PT on MLSSoccer.com.
---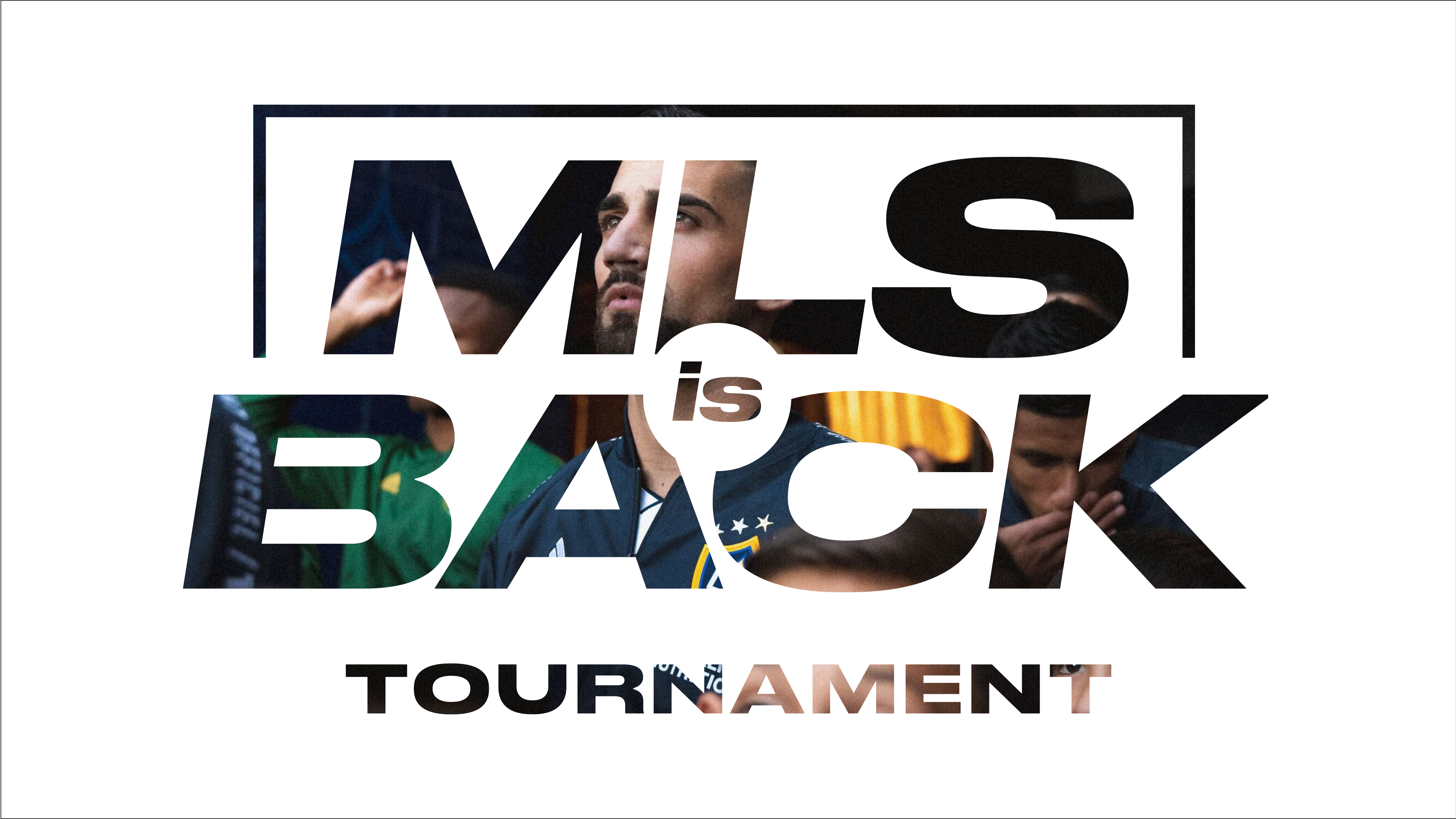 ---
Los Angeles Football Club and the Seattle Sounders will each get seeded into one of the three Western Conference groups by virtue of their semifinal appearance in the 2019 MLS Cup Playoffs. The remaining Western Conference seed will be Real Salt Lake who finished with the next highest point total in the league. Atlanta United, Toronto FC, and as the host, Orlando City, will be the three seeded teams on the Eastern side of the bracket.
A knockout round-of-16 will occur after the group stage with the top two teams from each group advancing along with the four best third-place finishers.
And in addition to the CCL berth, MLS players will be competing for $1.1-million in bonuses as part of the renegotiated and ratified Collective Bargaining Agreement.
Galaxy players and staff, along with the entirety of the other teams and MLS staff, will be sequestered at the Swan and Dolphin Hotel located in the Disney World Resort in Orlando. Those hotels will not be open to the general public and will remain the safety bubble for the players to operate within. MLS is also working with Disney — who owns ESPN — to provide for protected player activities including access to golf courses and restaurants.
MLS has made it clear that all players are expected to be at this tournament. In fact, it's mandatory. But case-by-case exceptions are being and will be made. Especially for players that have existing conditions or for those that live with people who have a higher risk of being affected by Covid-19. The league has also instituted a Covid-19 testing regimen for players and staff, but don't have a set number of positive cases that would postpone or pause the tournament. They'll monitor all positive cases.
The Galaxy, at this time, don't have any players that will be skipping the tournament. That includes Javier "Chicharito" Hernandez who had reportedly been on the fence about attending with his wife expecting a child later this year. But Galaxy General Manager Dennis te Kloese confirmed Chicharito's participation in the tournament last week.
However, with Florida showing a record number of cases, questions will arise over how the league will protect the players when hotel personnel, bus drivers, and other staff aren't sequestered or tested. And that might boil down to your definition of "close contact." And with no set number of positive tests that will halt the tournament, MLS is taking a risk by returning so soon. But MLS has health professionals and infectious disease experts monitoring those tests and can stop the tournament or the ensuing league at any time.
For fans, every game of the tournament will be televised across the league's three main broadcast partners – ESPN, FOX, and Univision. And VAR will be in effect for the entire tournament with PRO providing their full complement of referees.
Garber also hinted at some newer broadcast technologies that could include virtual advertising boards and a way to involve fans in a virtual way during games.
The Galaxy are hard at work preparing for this tournament and with regular-season results on the line, and a CCL berth, there's something to play for.
But the 2020 season is always going to have the biggest of asterisks next to it even if the regular season will consist of an estimated 14 and 18 games and be played in home stadiums across the United States and Canada.
But MLS is prime to take advantage of a sparsely populated sporting calendar and a world-wide hunger for soccer.
Can the Galaxy also take advantage of a shortened, more intense season?
---