LOS ANGELES, Calif. — The LA Galaxy just added an exhibition game in the middle of a busy MLS calendar. And on August 3, they'll face off against Club Deportivo Guadalajara (Chivas) in the first-ever soccer event at the $5-billion SoFi Stadium.
Major League Soccer and LIGA MX announced today that joining the Galaxy and Chivas would be LAFC and Club America in what is being billed as a preview to the "highly anticipated" Leagues Cup which – with an expanded field – will kick off the summer of 2023 in a monthlong tournament between the two leagues.
SoFi Stadium, which most recently hosted the 2022 Super Bowl, and is home to the NFL's Los Angeles Rams and Los Angeles Chargers, will host its first soccer event in the stadium. Even though a recent FIFA inspection deemed the field too small to host any World Cup games arriving in 2026. In fact, FIFA said the field would need to be expanded in width by 63 feet to meet their standards.
But that won't stop this game or other MLS games in the future. And it shouldn't completely write off any World Cup matches. Not yet, at least.
"SoFi Stadium was designed to host a variety of events, and we are thrilled to welcome the Leagues Cup Showcase as our first soccer match at SoFi Stadium," said Jason Gannon, managing director, SoFi Stadium and Hollywood Park. "We look forward to bringing Liga MX, MLS, and soccer fans from around the world together on August 3 to watch this historic double-header. This will mark the first of many memorable soccer matches at SoFi Stadium."
The Galaxy will have other issues besides facing off against a storied LIGA MX opponent. The match, which will take place on a Wednesday night, will also be held between two away games for the club. On Saturday, July 30, the Galaxy will be in Texas to take on FC Dallas. They'll then travel back to Los Angeles for this exhibition game, before taking another flight to take on Sporting KC on Saturday, August 6.
Earlier this week, the Galaxy moved their August 3rd home match against Minnesota United to June 29. At the time it was a smart move to add a game to a June schedule that had just two games and lightened the load in an August that had six games. But with this announcement, August goes back to six games and any load reduction goes away.
But it's a chance at some sort of history. So maybe that means something? And it's certainly a chance for a Mexican audience to get their sights on Javier "Chicharito" Hernandez – a former Chivas player in his own right.
"The LA Galaxy are excited to be part of a historic event in Los Angeles as four of the biggest clubs in MLS and Liga MX face off against one another in the first-ever soccer event at SoFi Stadium," said LA Galaxy President Chris Klein. "There's a great history of big soccer matches being played in the United States and in Los Angeles, dating back to the 1994 World Cup, the 1999 Women's World Cup, and all of the big games that the LA Galaxy has been a part of. So having the opportunity to play against a storied franchise in Liga MX is an honor that we are looking forward to. We believe this will be a great spectacle for fans of the sport in LA, and we are thrilled to represent our city against Chivas Guadalajara in this showcase."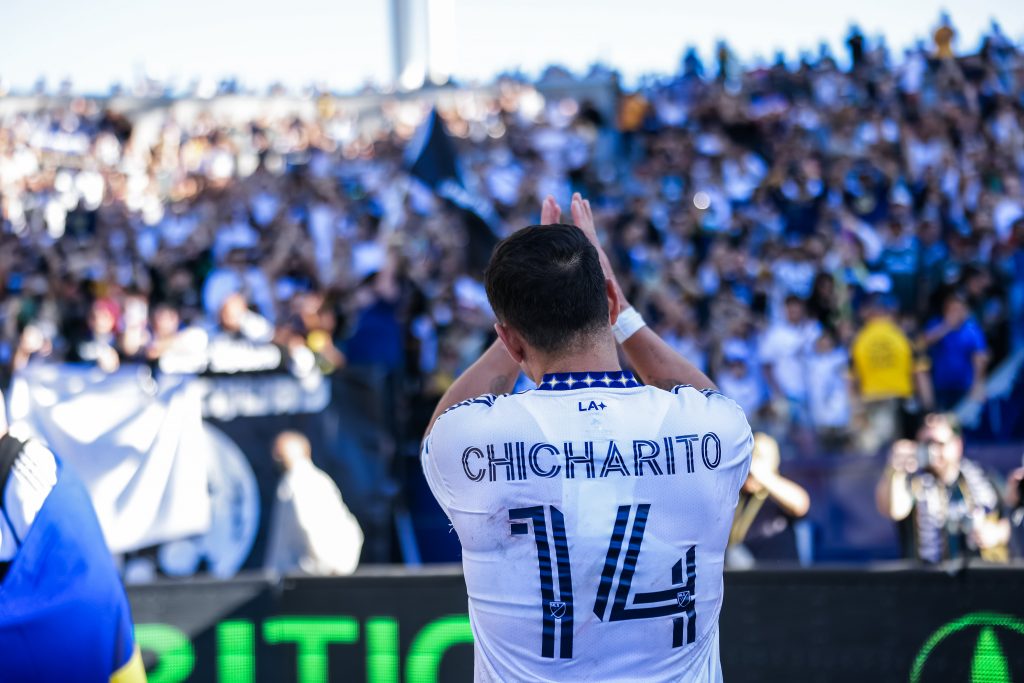 If you're interested in attending this match, LA Galaxy Season Ticket Members will be given the chance at a special presale. That presale goes live at 10:00 AM on Monday, April 18. An email will be sent to STMs with all their presale information. Tickets for the general public will go on sale on Thursday, April 21 at 10 AM.
Additionally, each supporters group is supposed to be given its own section to support from. Which may or may not stem some of the unease about large supporter bases that don't like each other being in close proximity to each other.
On the surface, this seems like a blatant money grab – as are all friendlies, especially during the middle of a hectic month of MLS competition. But if this serves as a test event for future soccer games at SoFi – whether that's World Cup or future El Trafico's – it might serve its purpose.