The LA Galaxy have landed their Jelle Van Damme replacement and they did it with only nine games remaining in a season that is already over. The club, today, officially announced that they have signed 33-year old French defender, Michael Ciani. Ciani most recently played for FC Lorient in France's Ligue 1 and has over 100 appearances in the top flight of French football.
Ciani has long been rumored a target for the Galaxy who acquire the defender on a free transfer because Ciani is currently out of contract and considered a free agent. This is also why the Galaxy were able to acquire him outside of any transfer window.
"We targeted and acquired Michael as a player who can immediately strengthen our backline," said LA Galaxy General Manager Pete Vagenas in a team press release. "He is a valuable signing that will be an important piece of our roster. We are happy to add him to our team and look forward to him joining the squad next week."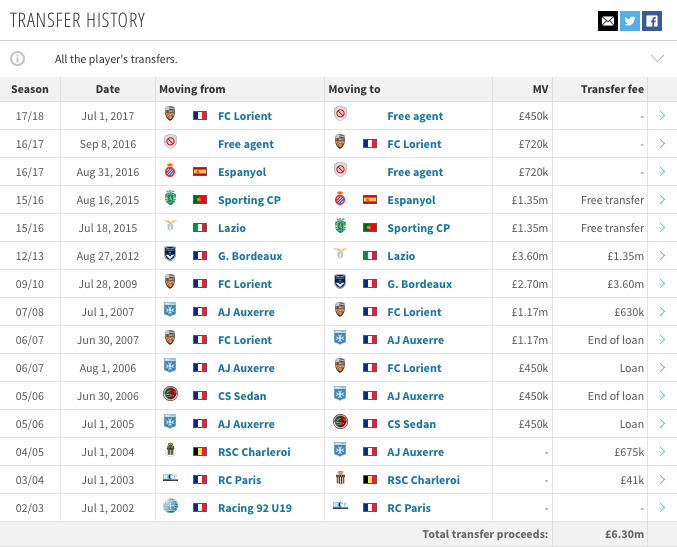 The Galaxy will now hope that Ciani, who's likely to be on a contract through the 2018 season, will be a good replacement for Van Damme, who left the club on August 18, 2017.
Ciani is a physical central defender at 6 feet 4 inches tall and has loads of international experience playing in France, and Italy. He's also made appearances in both the UEFA Champions League and the Europa League.
"Michael is a strong, smart and talented player that we think can quickly integrate into our locker room and adapt to our league," said LA Galaxy Head Coach Sigi Schmid. "He has spent time playing at the highest level during his career and his experience will be an asset to our team on and off the field."
Name: Michael Ciani
Pronunciation: SEE-ah-nee
Position: Defender
Height: 6'4"
Weight: 190 lbs.
Born: April 6, 1984
Age: 33
Last Club: FC Lorient (France)
Birthplace: Clichy-sous-Bois, France
Citizenship: France
This could be one of the first pieces in an offseason "rebuild" that will be necessary to fill the gaps left by last years "rebuild" that left several clearly defined deficiencies within the team.
But with Van  Damme's unexpected departure — he told CoG prior to this season he would love to retire with the Galaxy — the club is now in a position of filling holes they thought they already had a handle on.
With Ashley Cole likely to end his time with the Galaxy this season, and Pele van Anholt suffering a season ending injury, the Galaxy are going to have to find replacements for almost the entire backline. With only Daniel Steres and Dave Romney battling it out for the other center back role.
Ciani is not without fault, however. He has dealt with injuries over his career and ended up missing five games with Lorient during the 2016-2017 season. And at 33-years old he's not going to be the youngest guy on the field.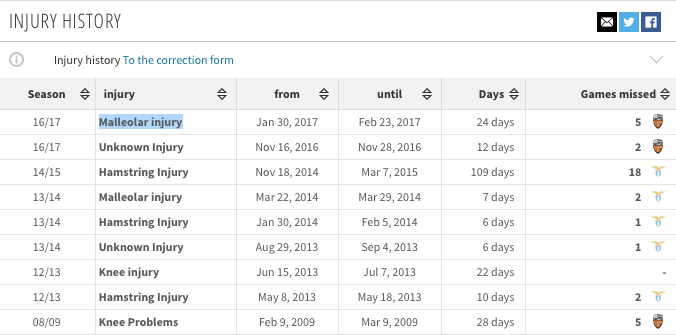 But the Galaxy are going to be dependent on him staying healthy in 2018 and giving the defense a much-needed veteran presence. Something that has been sorely lacking in 2017 and something Van Damme was supposed to provide before he had a fairly atrocious season for the Galaxy.
Will Ciani be any benefit to a team already locked in MLS' basement? Unlikely. But the club should already be focused on the offseason and a new start in 2018. And this signing seems to point to that.
Ciani will be added to the Galaxy's roster and will take up an international slot once he's received his International Transfer Certificate (ITC) and his P-1 Visa. His first media availability will be on Tuesday, September 5, 2017.